Tomorrow is the Union City Blood Drive!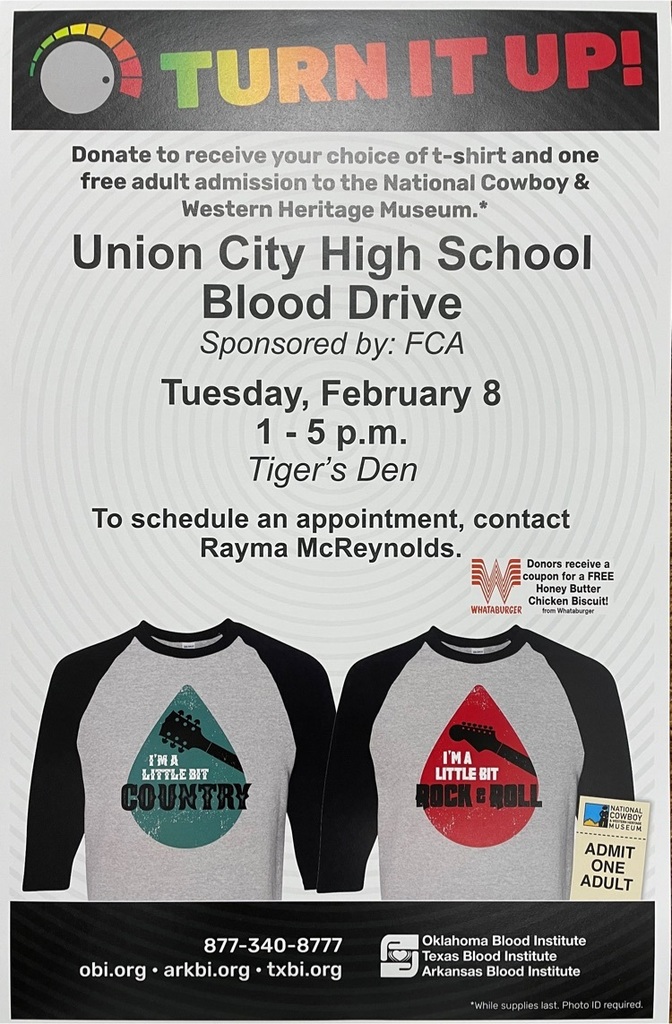 Our precious community has endured a great deal of loss and heartache in the last few days. Please join us in solidarity and support for all involved. Hosted by UC Methodist Church Monday Evening from 5:30-7:30 (come and go)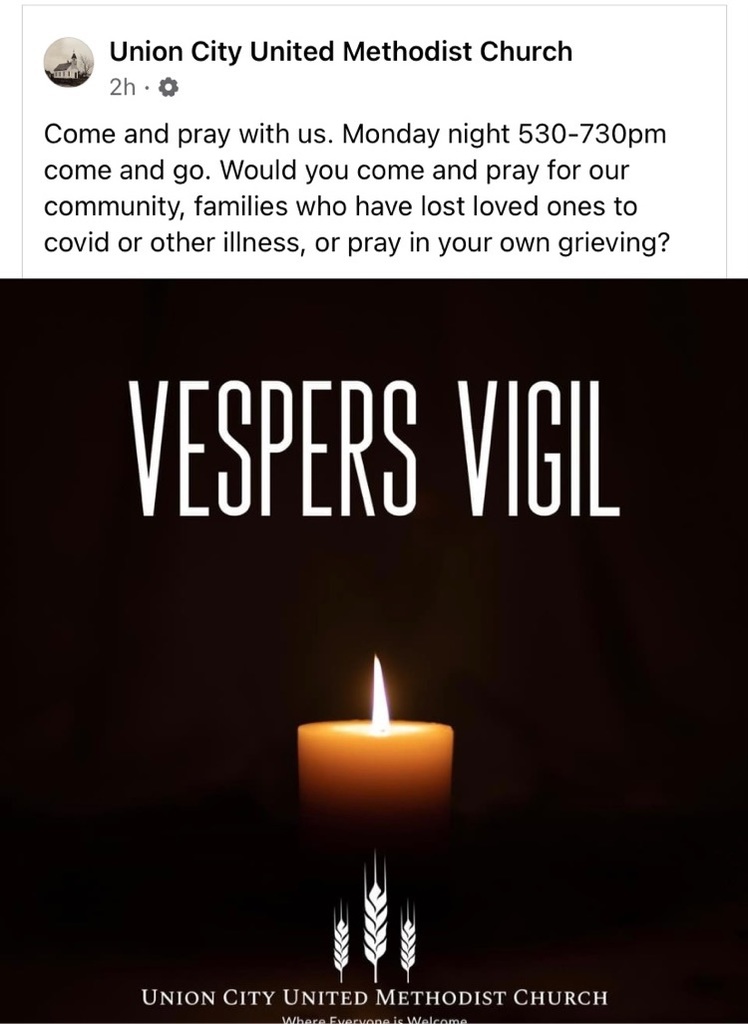 Good afternoon, Due to continued weather and road conditions, there will be no school on Friday, February 4th. Please stay safe and continue to check the updates from our first responders. Dr. Slothower

Enjoy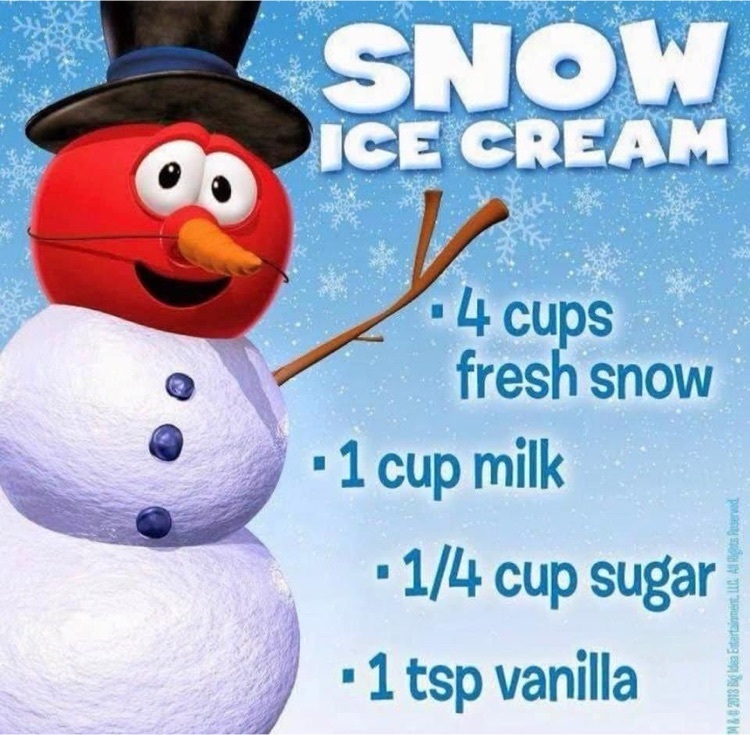 I promised all my kids this recipe if we got enough snow! I think we have made it! Stay safe and warm and let me know how the Snow Cream escapades go! KGriggs
Let's see everyone snow pictures! Comment them on this post and you may end up in the yearbook and on UCTV. ☃️

Good afternoon, Due to inclement weather and power outages possible, there will be no school in any form tomorrow Thursday, February 3rd. Stay warm and safe! Dr. Slothower

Need help completing the FAFSA? This easy-to-follow document can help!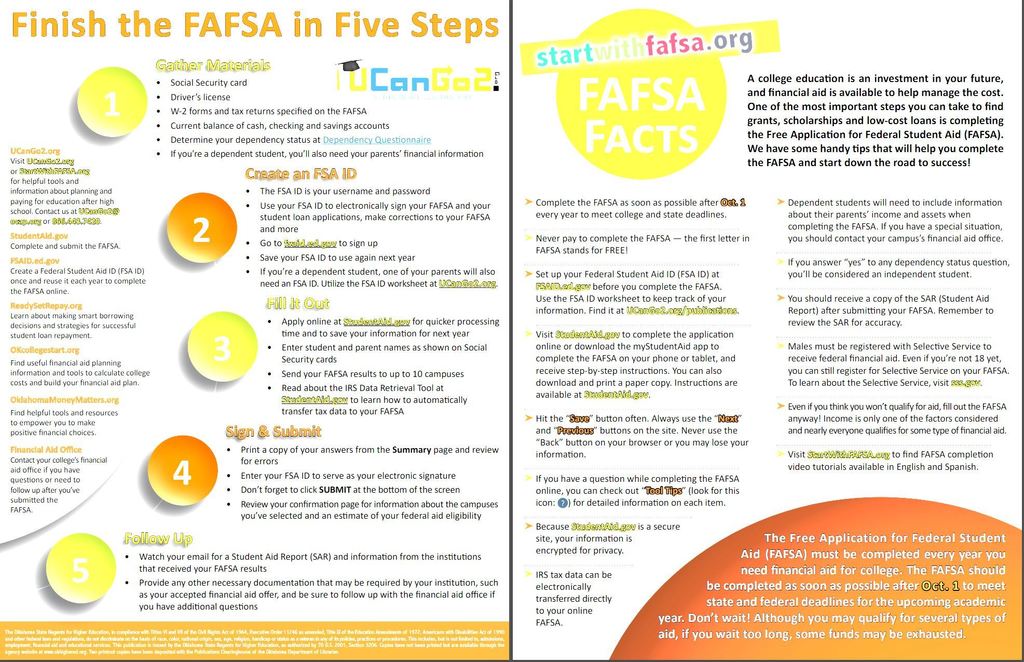 Good afternoon school community, As we are watching the weather closely and keeping in close contact with our UC first responders, tomorrow Wednesday, February 2nd will be a virtual learning day. The latest forecast is sharing the storm possibly intensifying in the morning and experiencing deteriorating road conditions during the day. Students in grades 3-12 departed campus with their devices to be prepared for the possibility. Students in grades PreK-2 have learning packets for the day. Please be watching the website as I will continue to update later tomorrow after the weather has arrived. Stay warm, Dr. Slothower

Due to possible inclement weather tomorrow evening, basketball games for Tuesday, February 1st will be moved up 30 minutes. **Girls will start at 6:00 pm with Boys game to follow**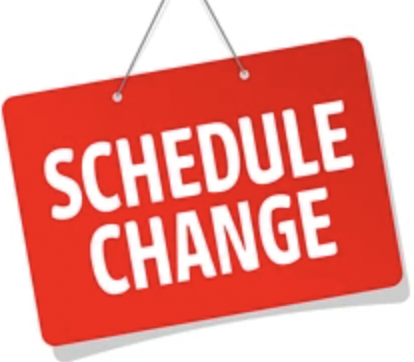 Senior Night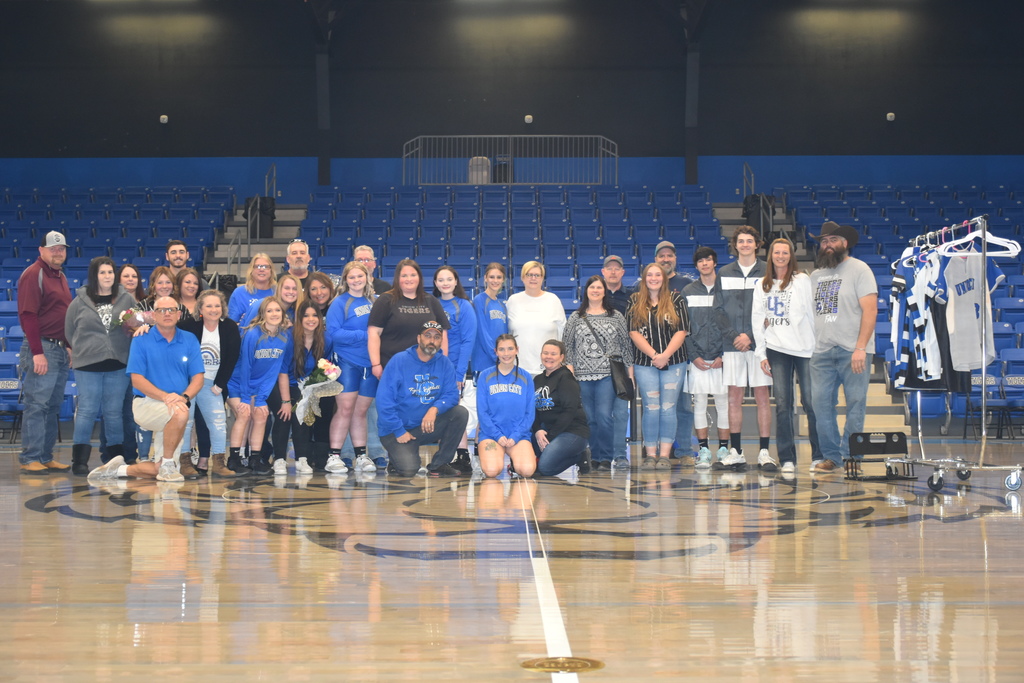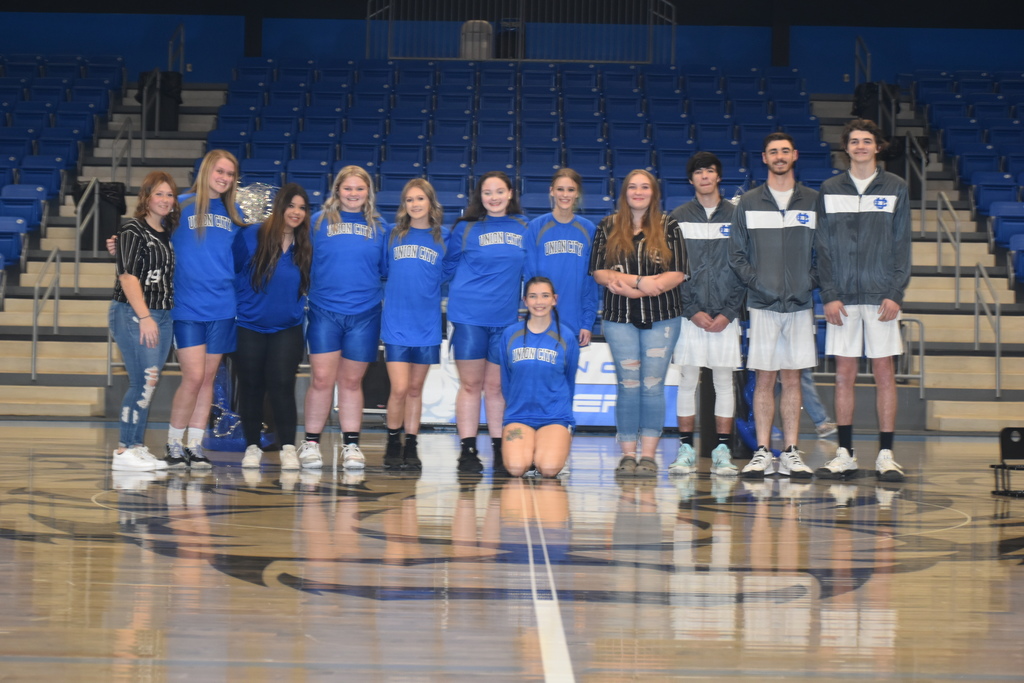 3rd and 4th Grade class 100th day of school pictures!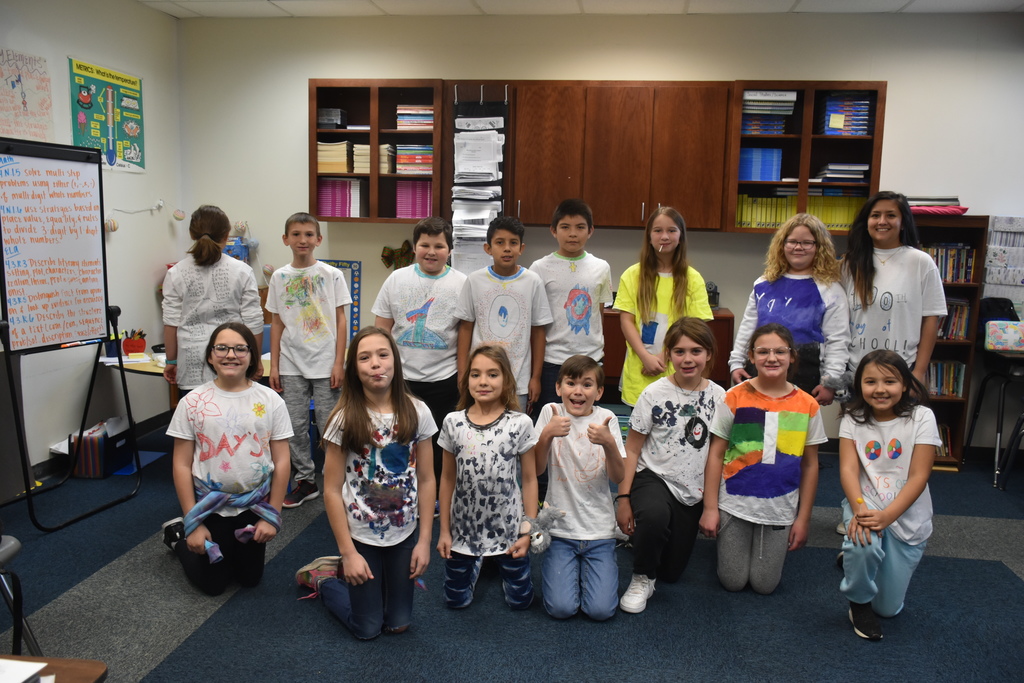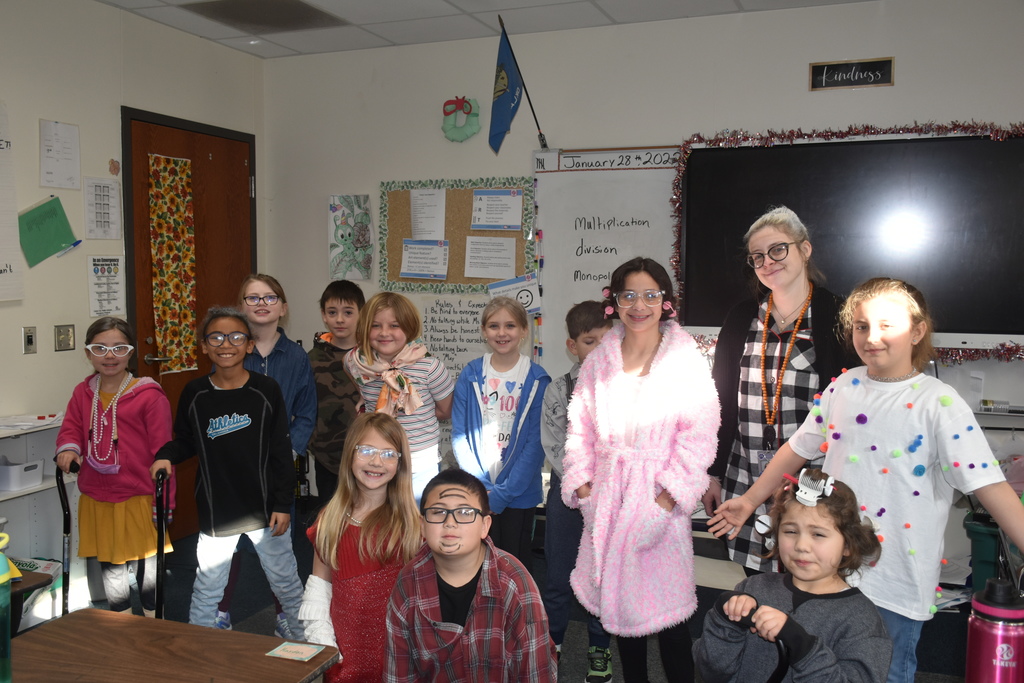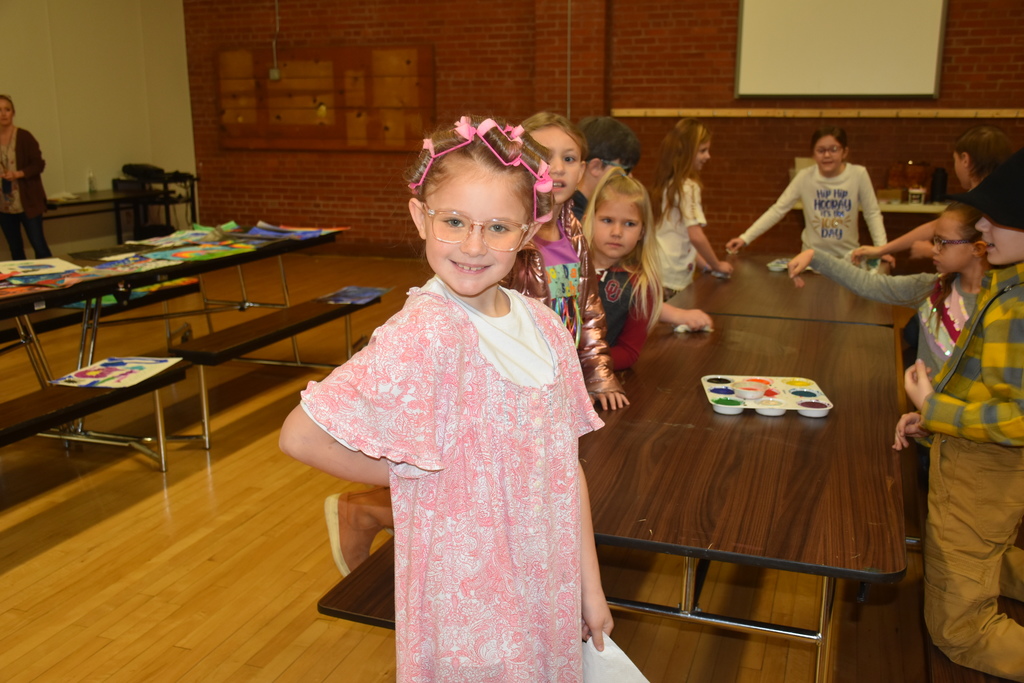 Check out our Pre-K thru 2nd Grade 100th day of school pictures.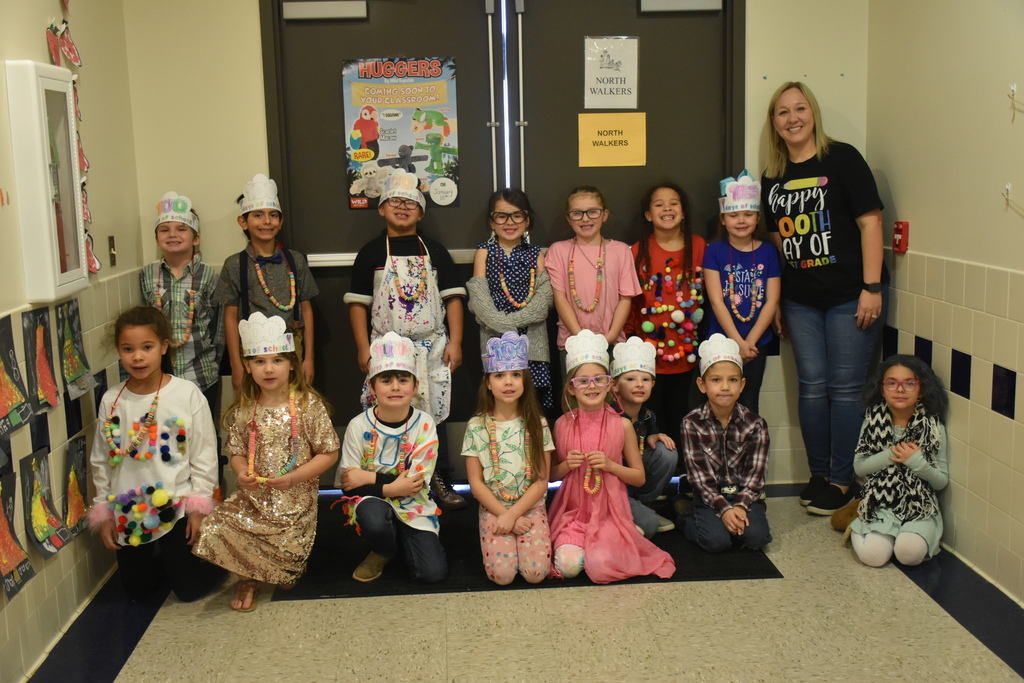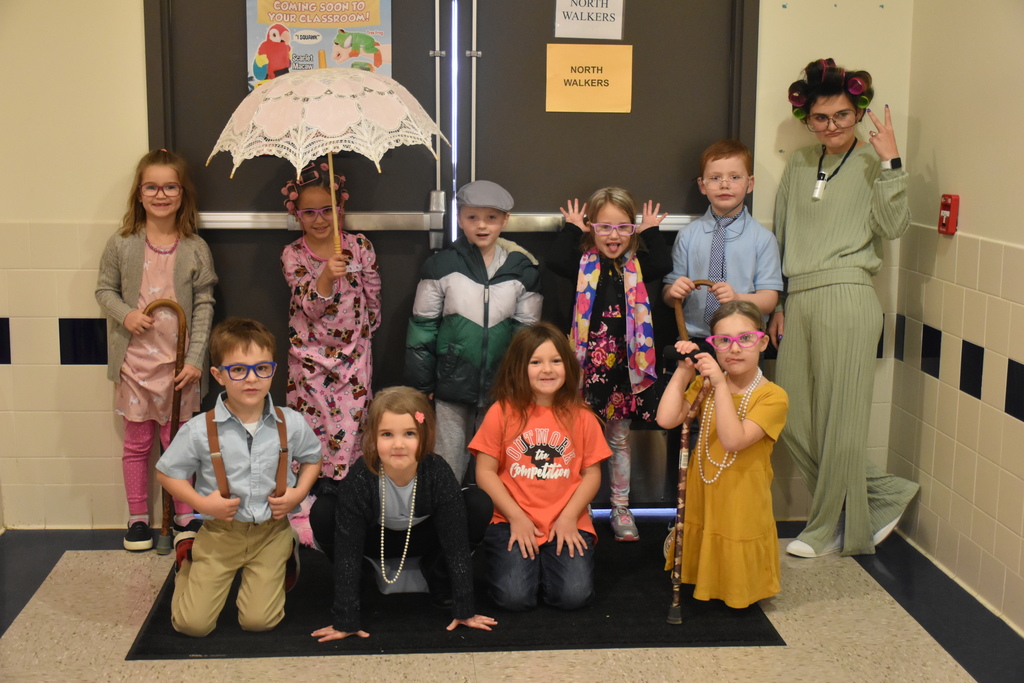 Tonight is senior night! Come on out and support our Tigers and Lady Tigers as they take on Alex at 6:30. The senior night festivities begin at 5:45! We hope to see you there! 🏀
🐅 Playoff Basketball is coming up in a few weeks. Attached are the girls and boys brackets for class A! 🏀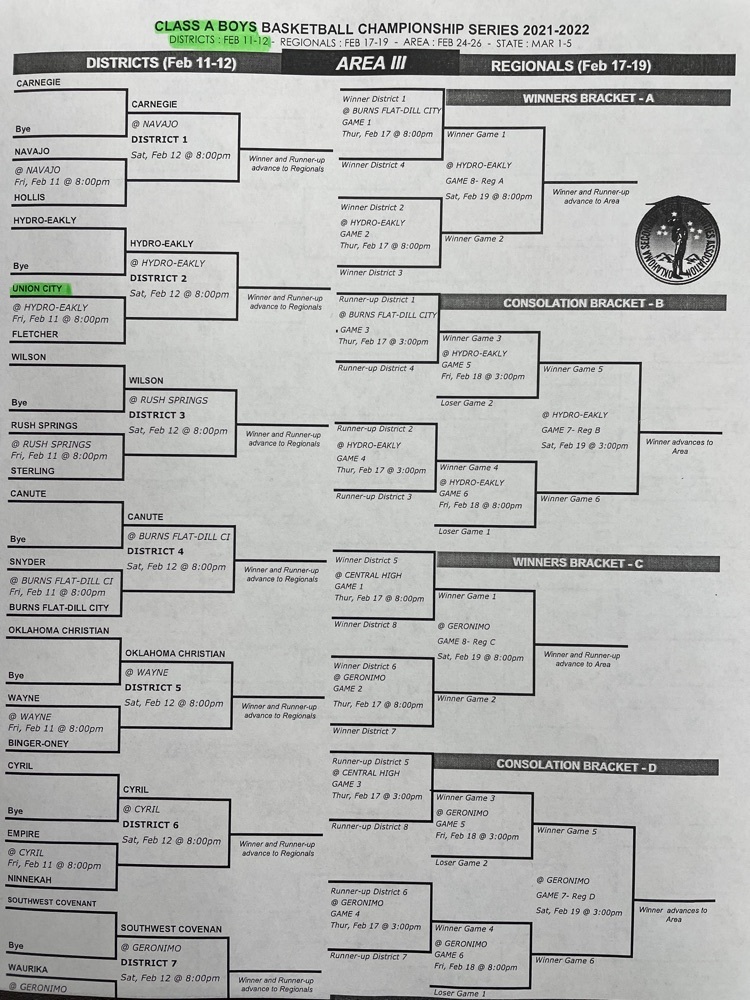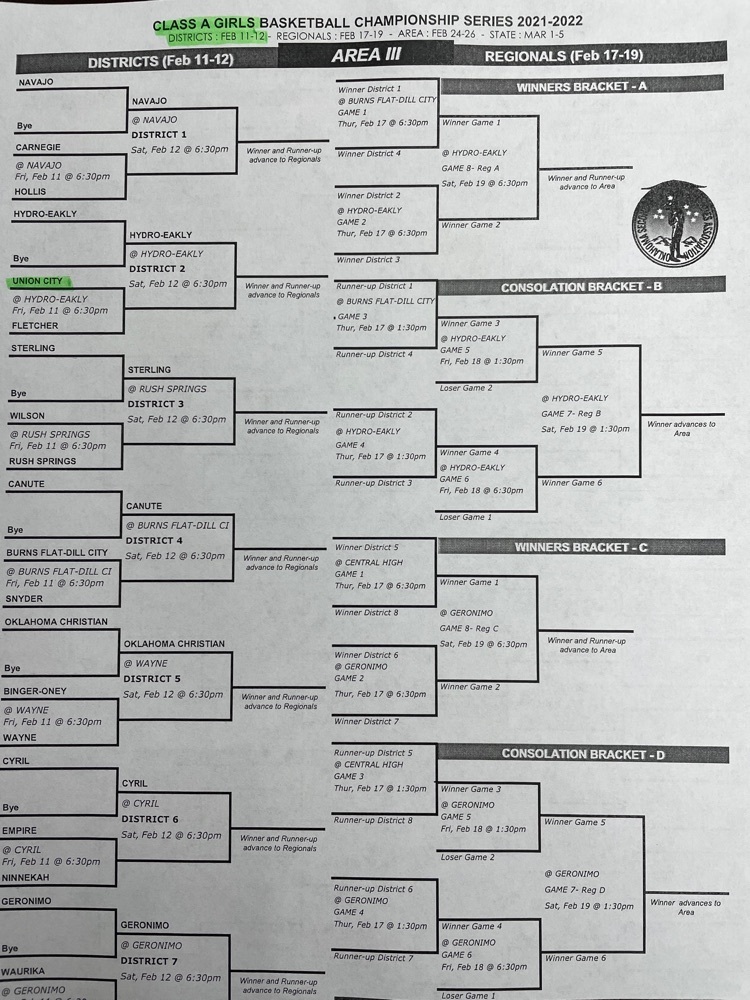 The spring baseball and softball schedules have been added to the school calendar on the website. They are also attached on this post. ⚾️🥎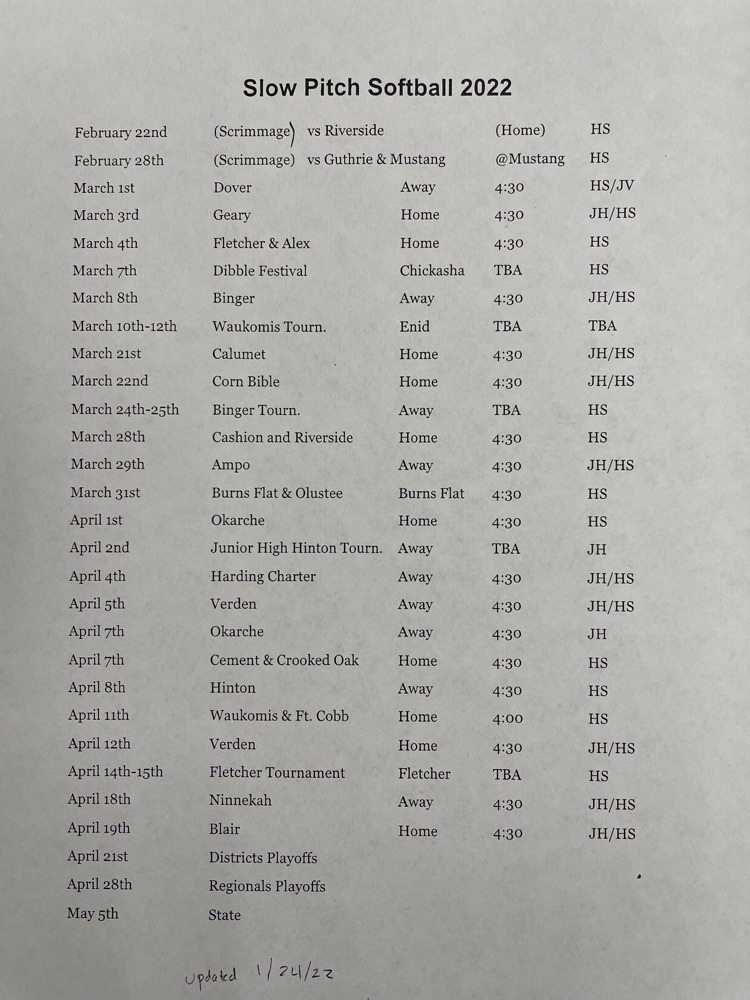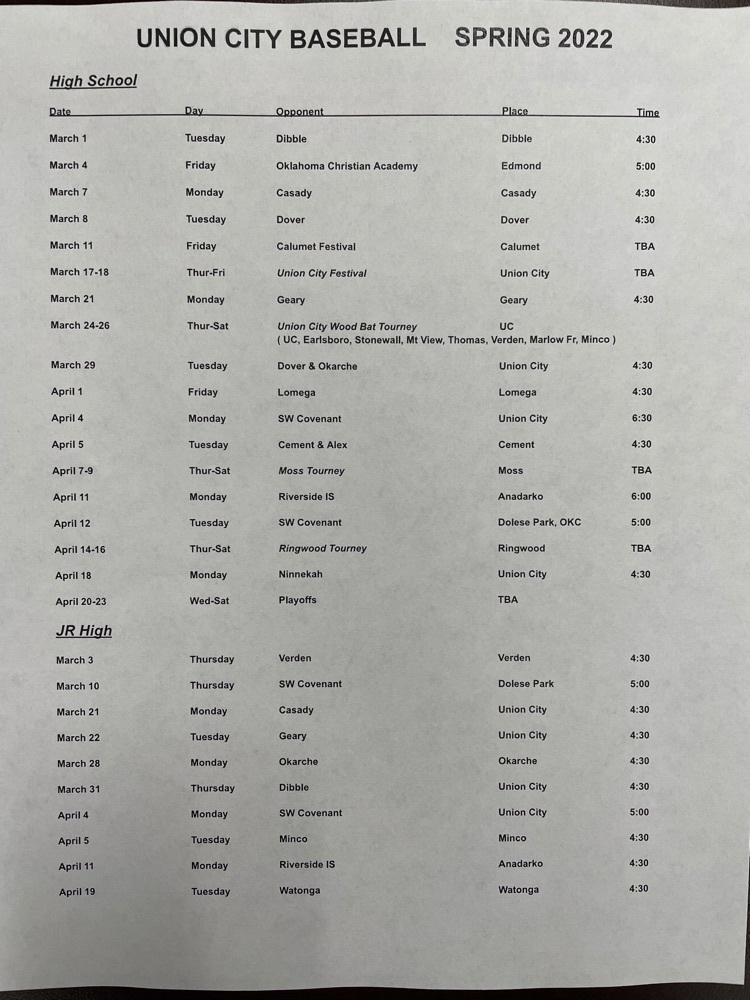 Homecoming 2021-2022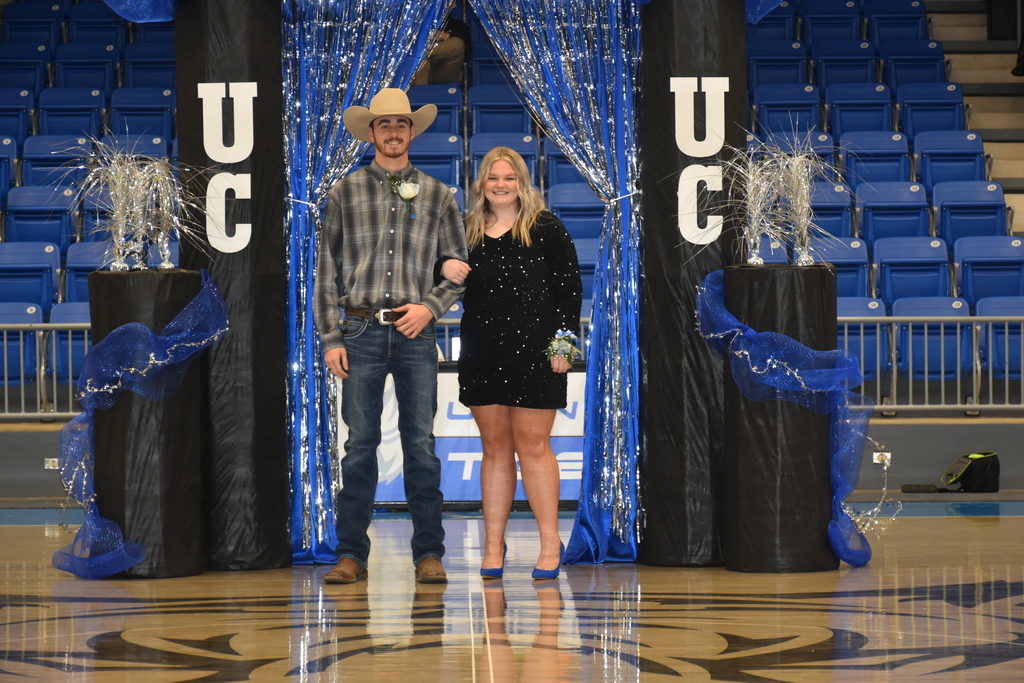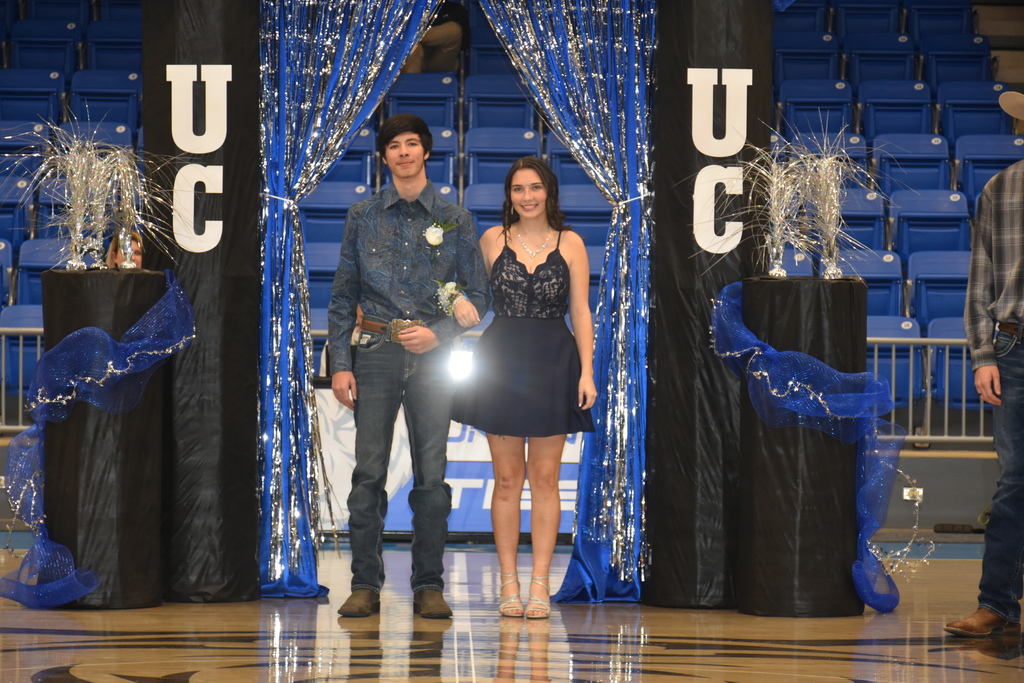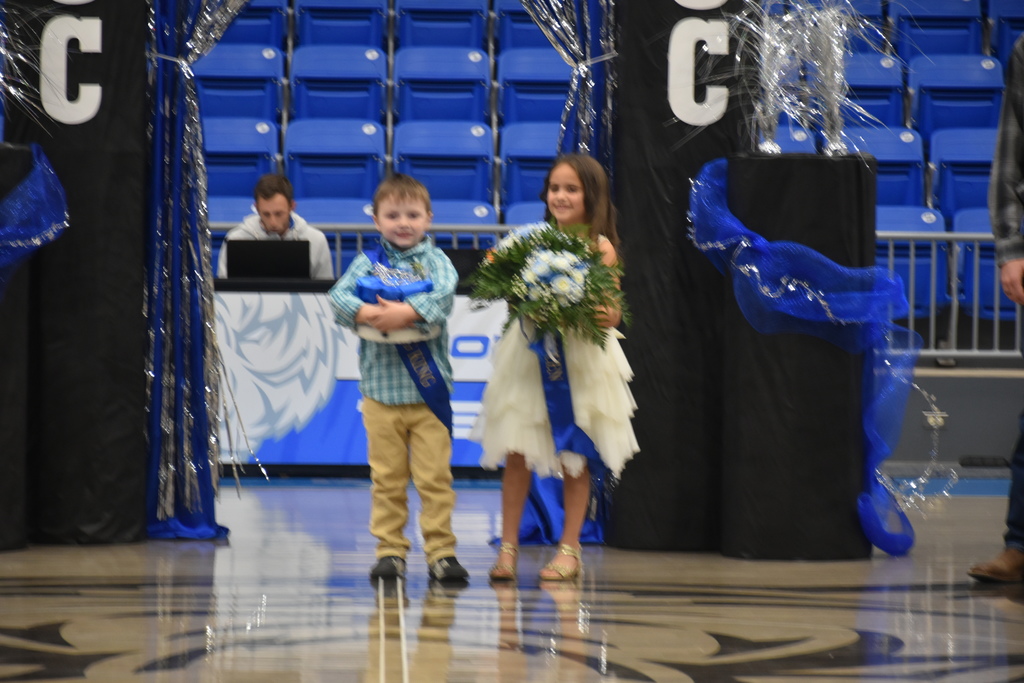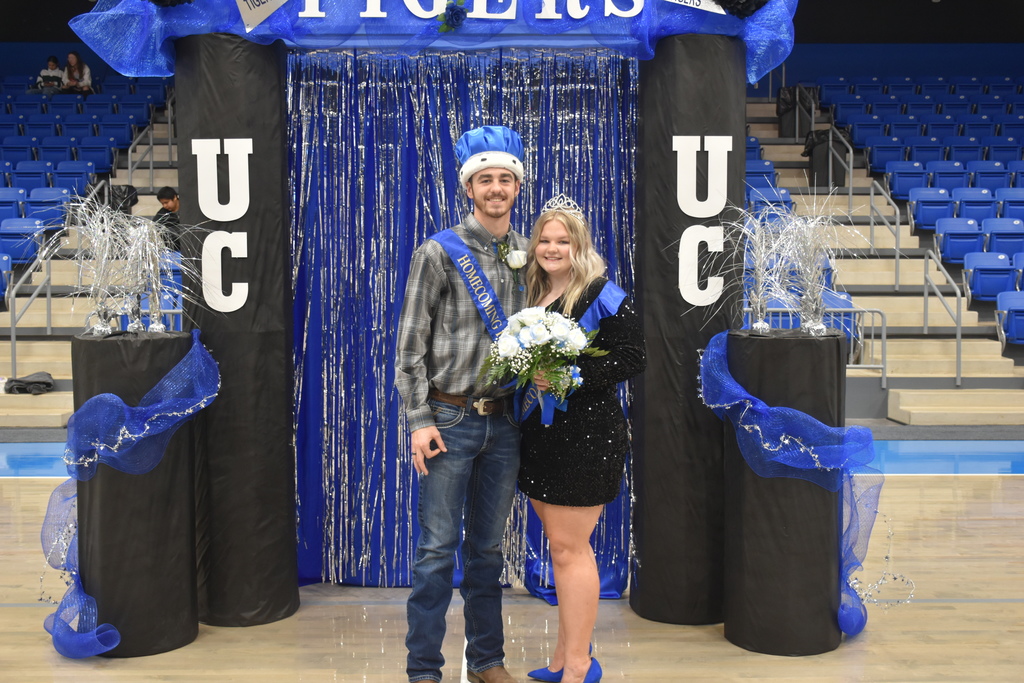 Homecoming 2021-2022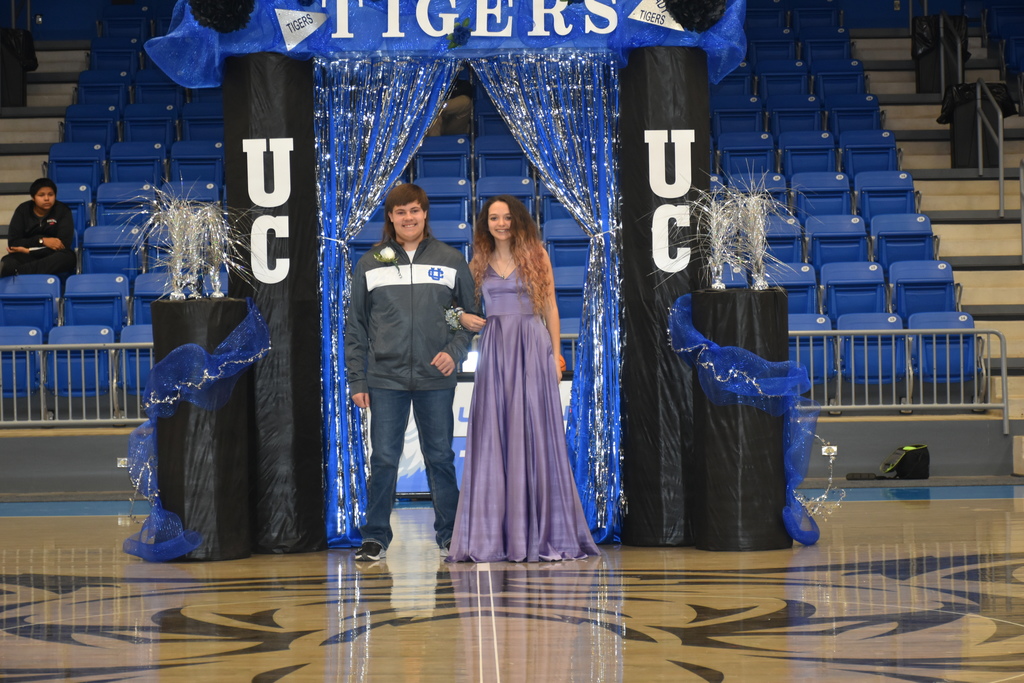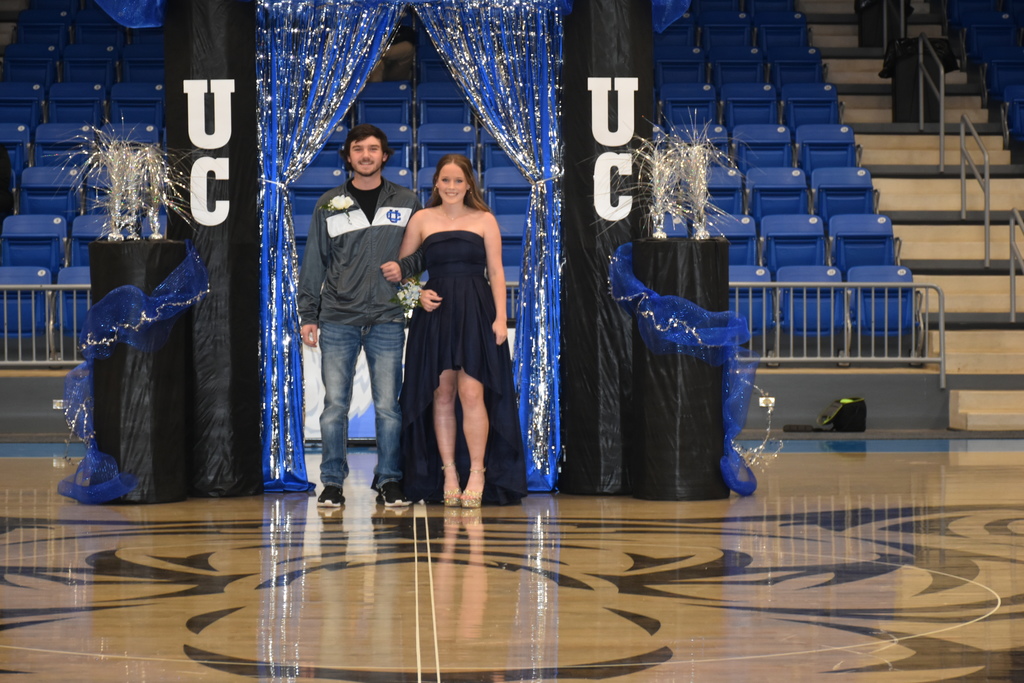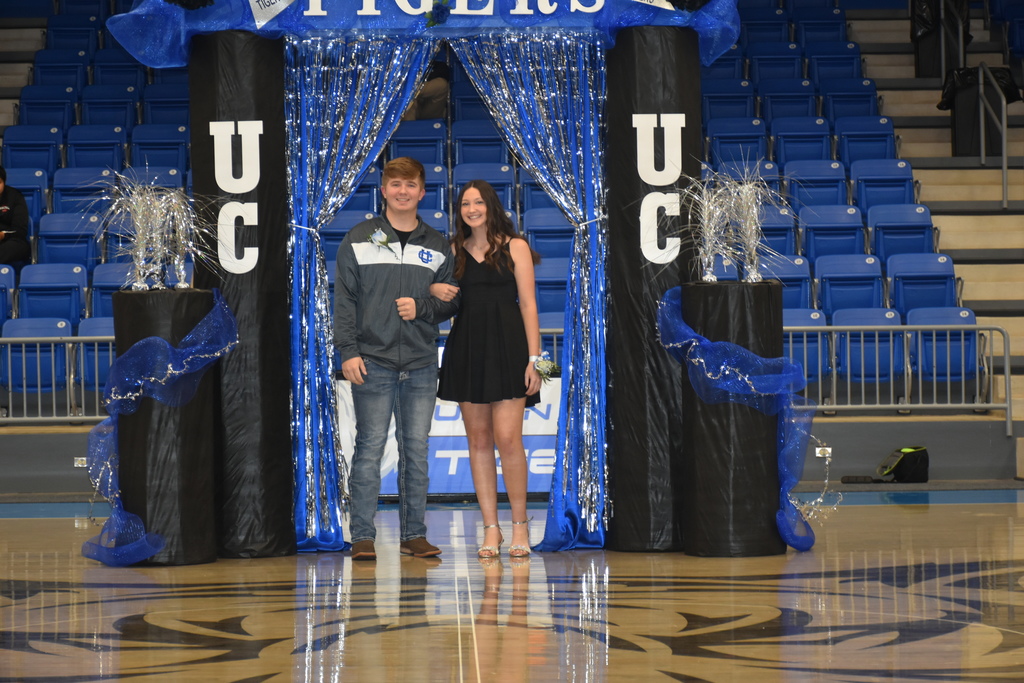 The Tigers HS Basketball team won 3rd place in the Paden Tournament. Way to fight boys!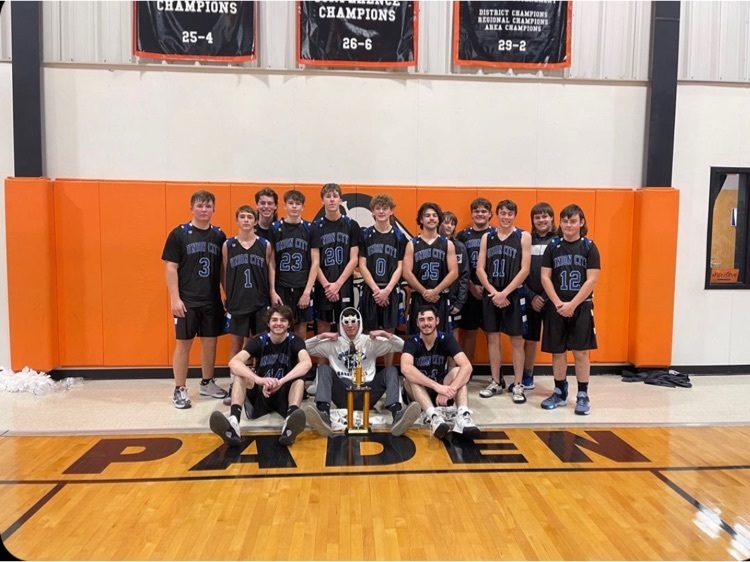 The Lady Tigers HS Basketball team took home the Consolation Championship in the Paden Tournament. It was a hard fought game that the Lady Tigers won in overtime. Way to go girls!