Pre-K Enrollment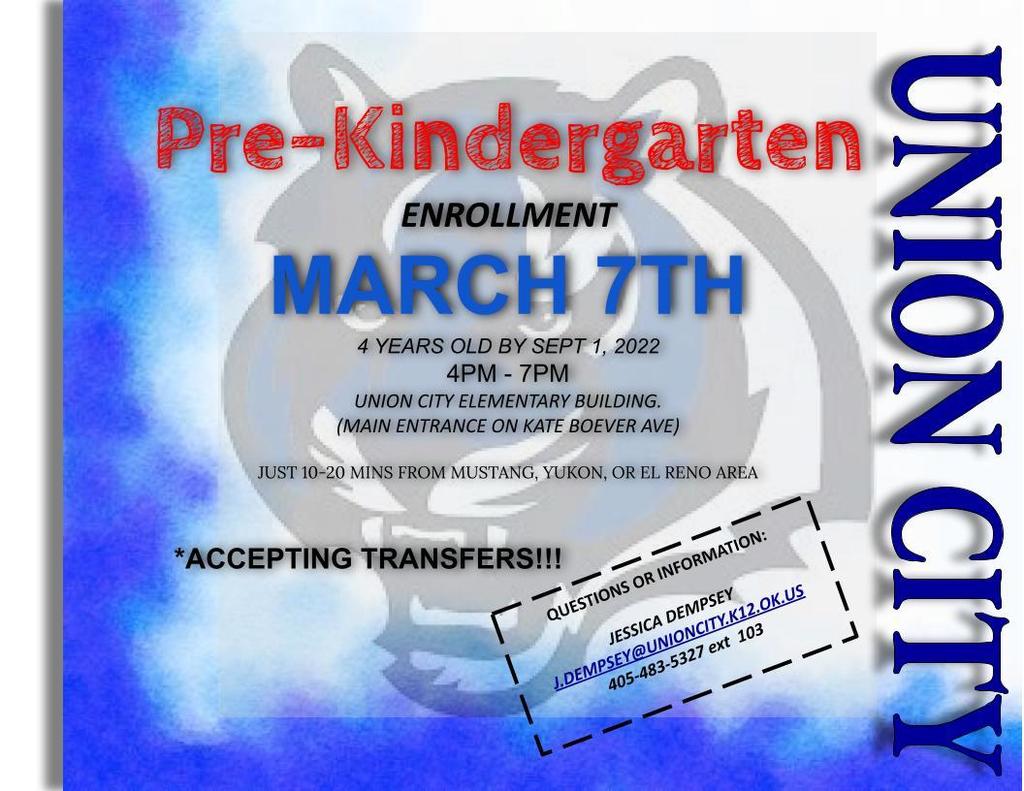 Good morning school community, Best of luck today as both of our boys and girls basketball teams play today in Hydro against Wilson in regional play. As we prepare to cheer and support our teams today, please be mindful to do so with respect to the players, coaches, and officials. Please know the Executive Director of the OSSAA has reached out to ALL schools sharing the expectations for fans and those attending High School games emphasizing sportsmanship expectations. If these expectations are not followed, fans will be asked to leave the game setting. This year within our district we have shared the #bekind 21/22 motto, and we know our staff, fans, and families will display our Tiger pride! We will see you soon at the game, Dr. Slothower

CONGRATULATIONS TIGERS AND LADY TIGERS Basketball Teams! They are advancing to regional games at Hydro-Eakly on Thursday, February 17th. Girls will play Wilson at 1;30pm and the Boys will play Wilson at 3:00pm All tickets will need to be purchased in advance using the link Tickets for Regionals at Hydro-Eakly .

Congratulations to Bo McKinney and Dakota Martin for bringing the entire prize table back to UC during the Welders Rodeo today. We are proud of you!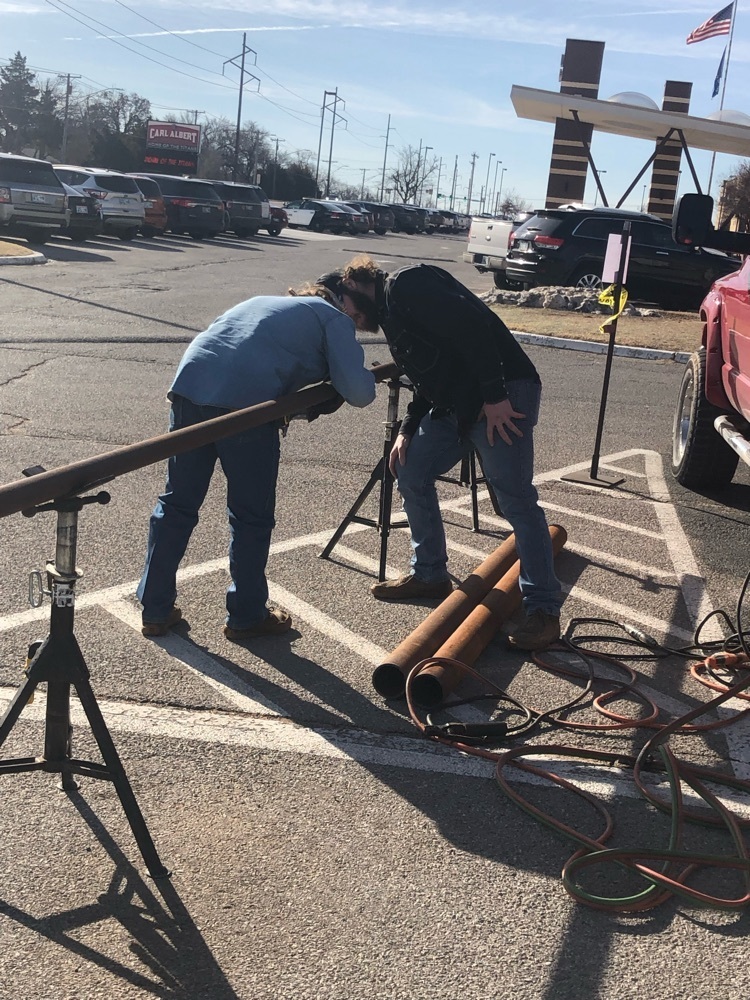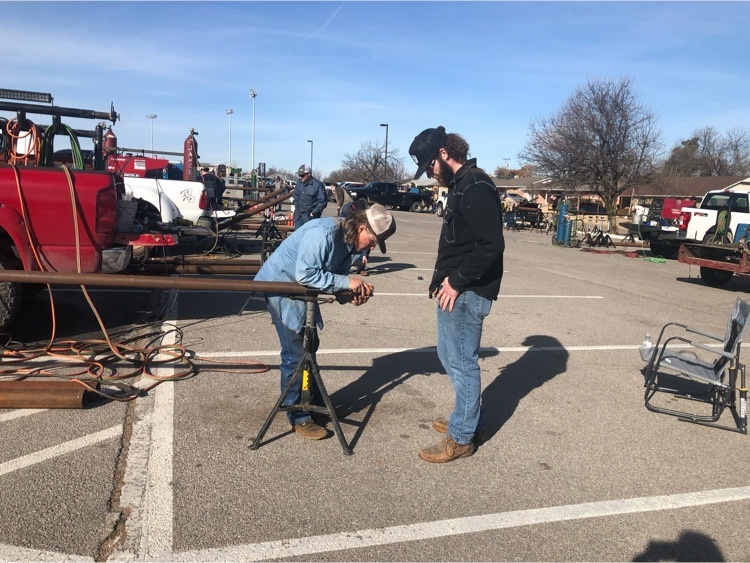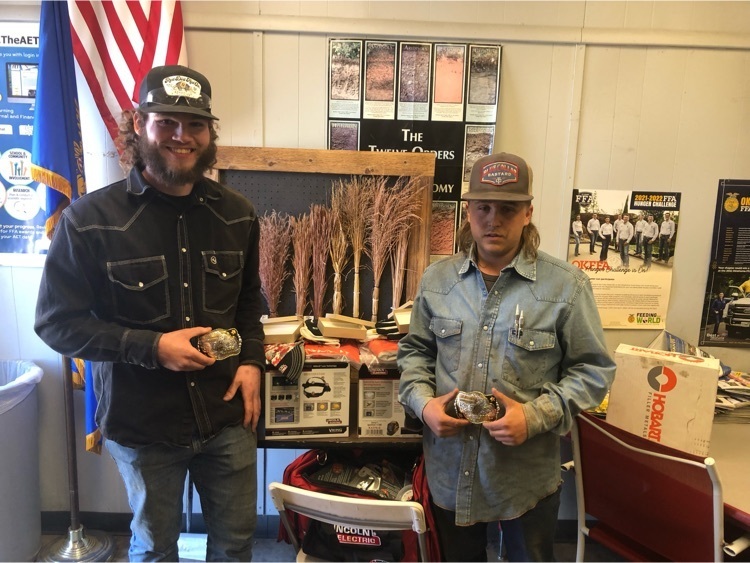 The intermediate students and teachers are having a lot of fun today during Valentines Day parties! Mrs. Loughridge classes will be making paper airplanes. Mrs. Dulmes classes are playing Valentine's Day themed games. Mrs. Brothers classes are making lanterns. Mrs. Brassfield's classes are writing letters to nursing homes.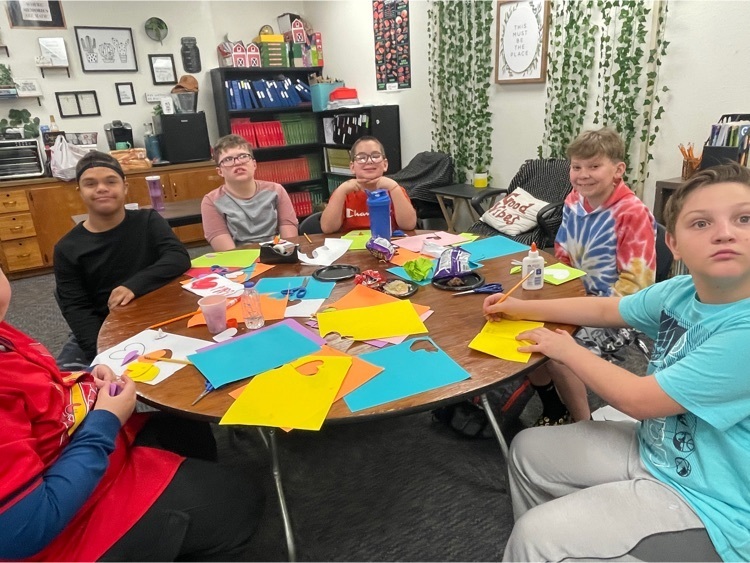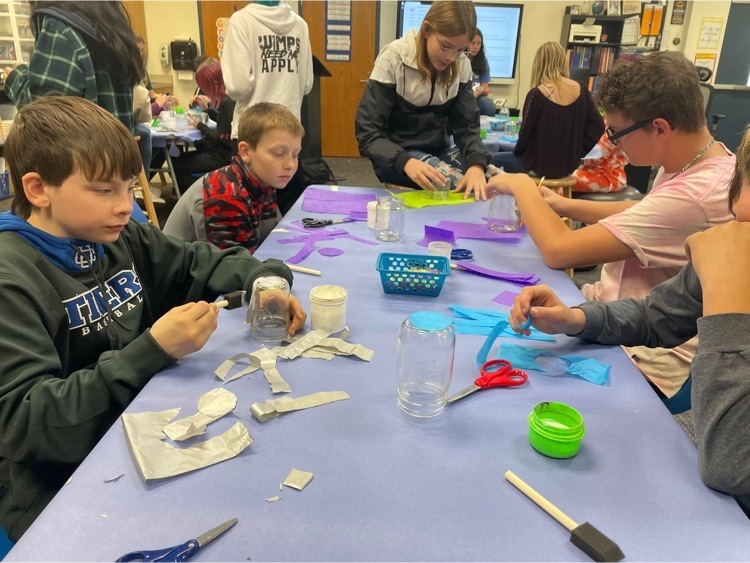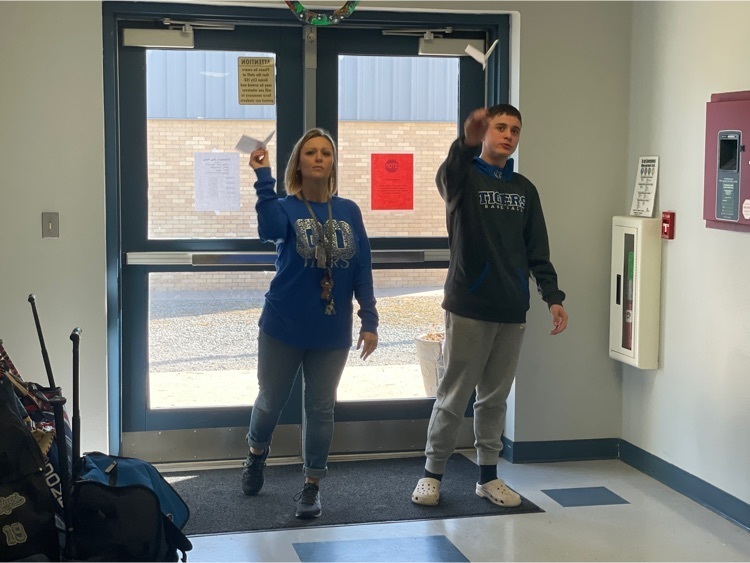 FFA students had a great day yesterday at the Southwest District Stock Show. Colson Combs- Class 21 winner and Division 5 Champion Rustin, Levi, Dawson, Dakota- Class 22 winner and Division 5 Reserve Champion Blake Ross- class 12 2nd place and Division 3 Bronze Champion We are proud of you!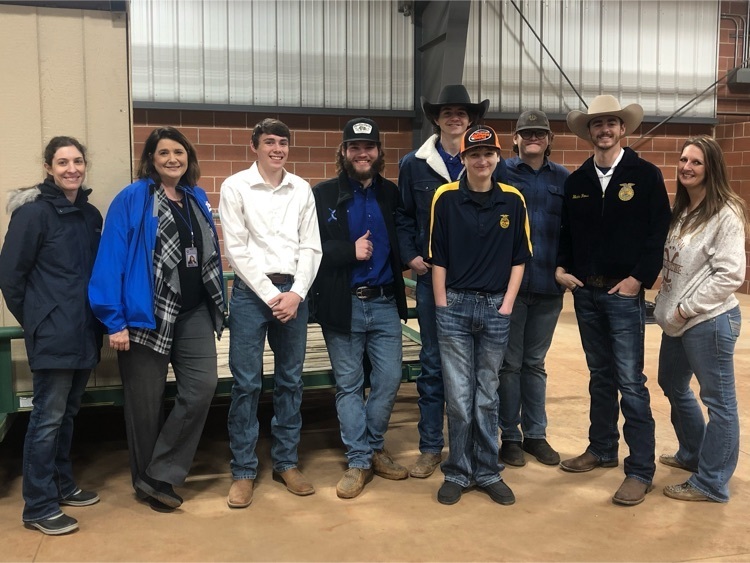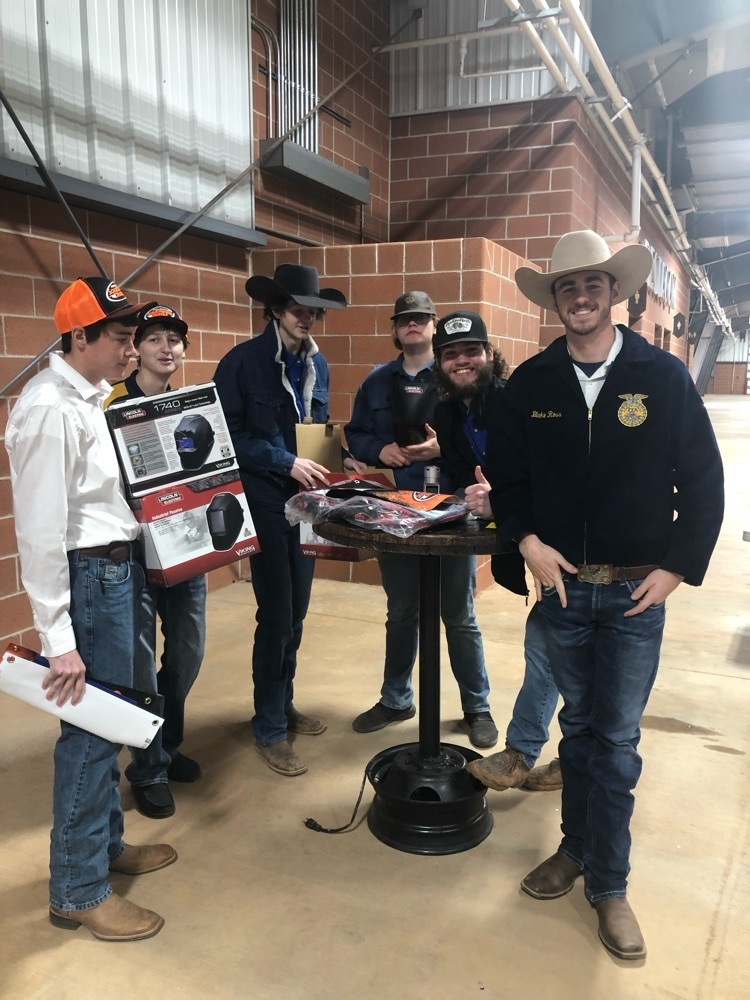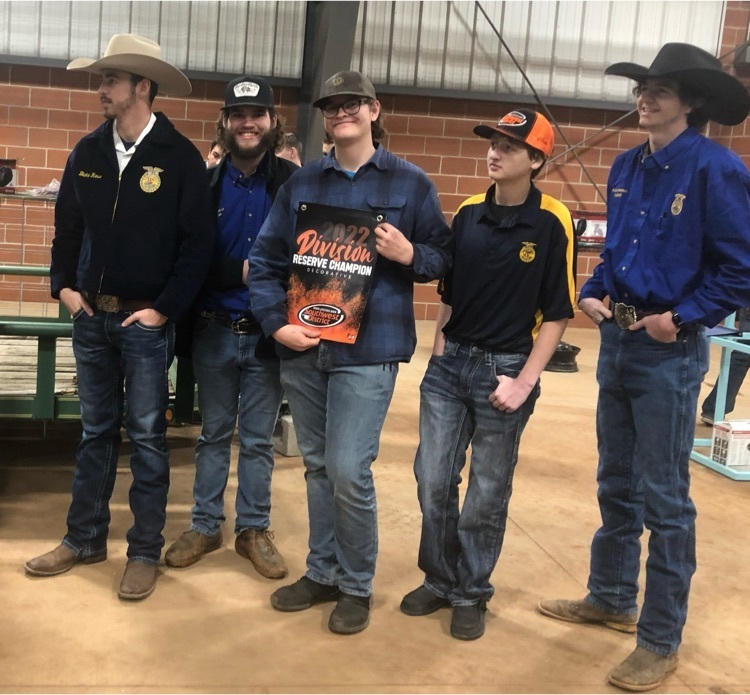 **Menu Change** Lunch for Thursday, February 10th will be Grilled Cheese & Tomato Soup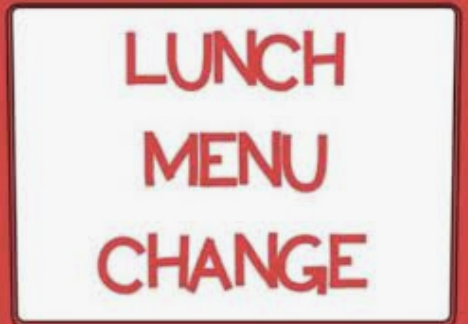 Congratulations to the following Basketball players for their awards in the Washita Valley Conference Honorable Mention: Junior, Mackinzie DeLong Senior Bailee Jackson Senior, Rustin Dawson Senior, Blake Ross Senior, Jaden Straka All-Conference Team: Sophomore, JD Riley Senior, Taytim Woods

Day Two of National School Counseling Week Photo Challenge: School Counselors and Administrators Are Better Together Because..... One of the things that I am most proud about Union City Schools is that we are all on one team to work towards a common goal: Student Success for EVERY Student.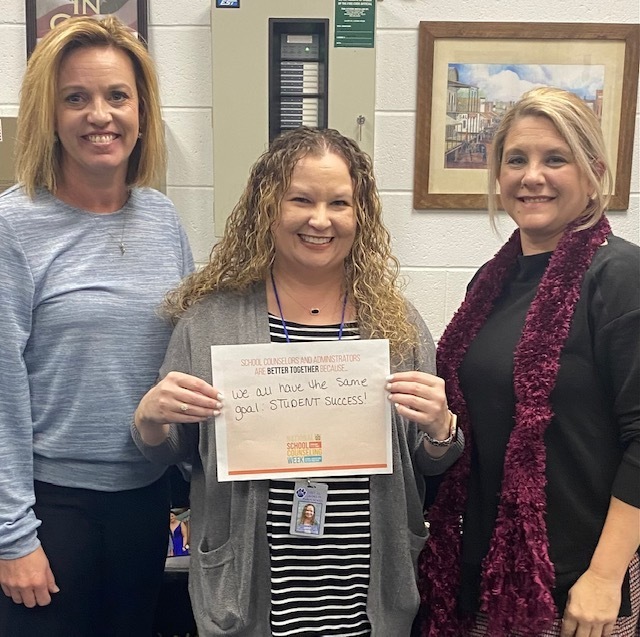 Congratulations to our January Students of the Month. Leyah Gordon and Jordan Schmidt!!!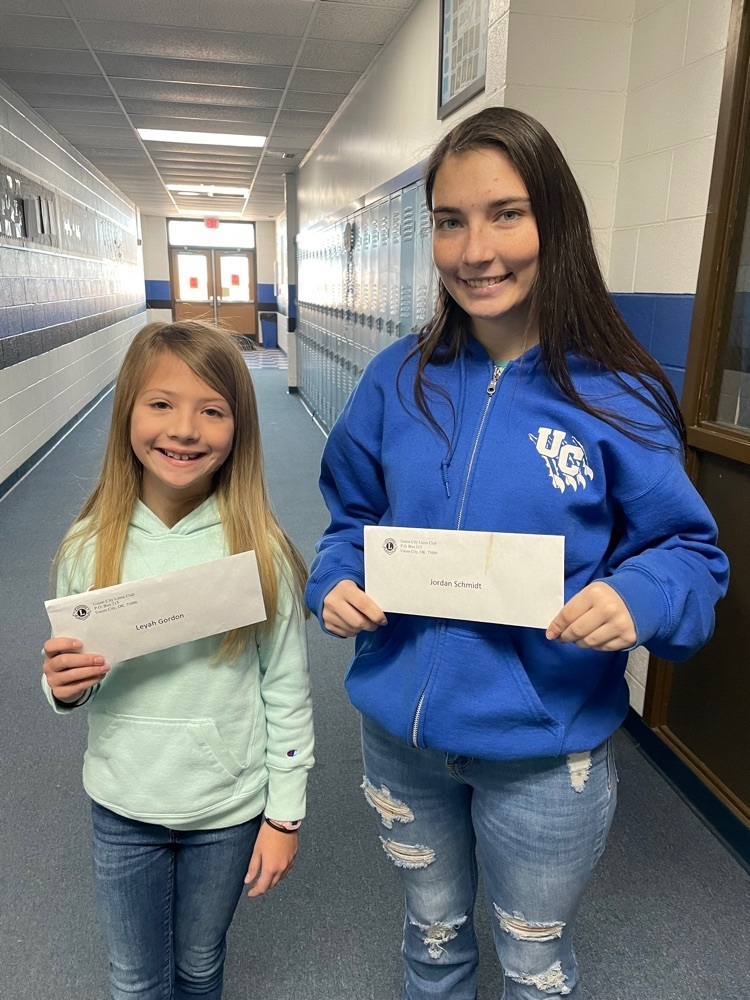 TODAY!!!! Blood Drive is from 1:00-5:00 in the Tigers Den. If your child is giving blood, please fill out these forms and either bring in signed or email to
j.dempsey@unioncity.k12.ok.us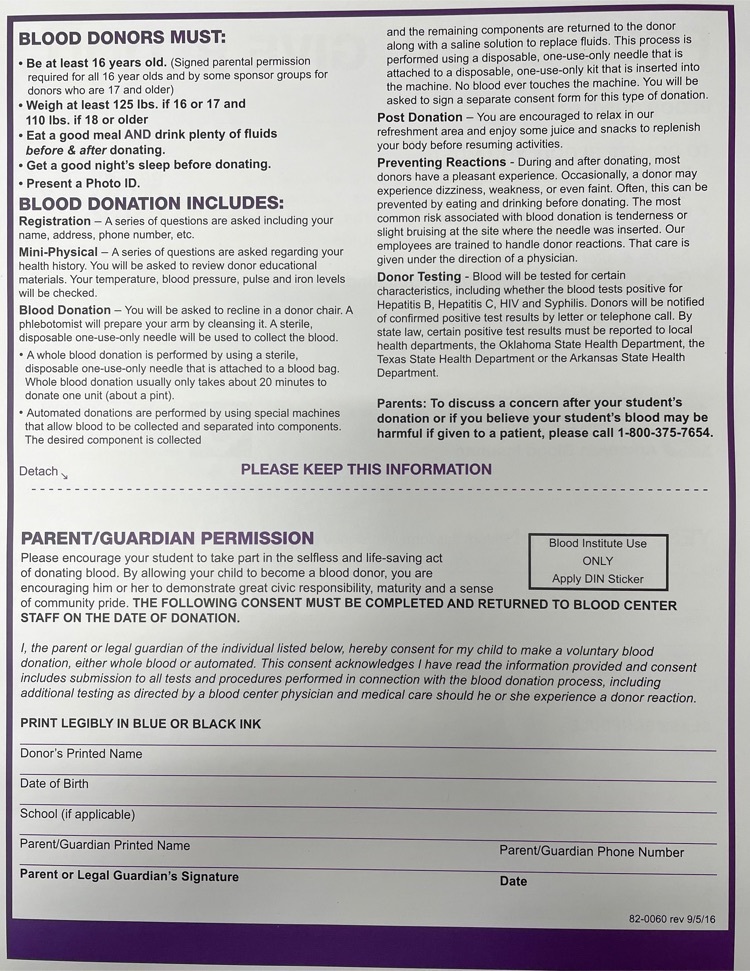 Today is the first day of National School Counseling Week! I am so honored to be able to serve our community in this amazing new role. Please take a few moments to look at my School Counselor page on our website. I look forward to continuing to work together to meet the needs of our students.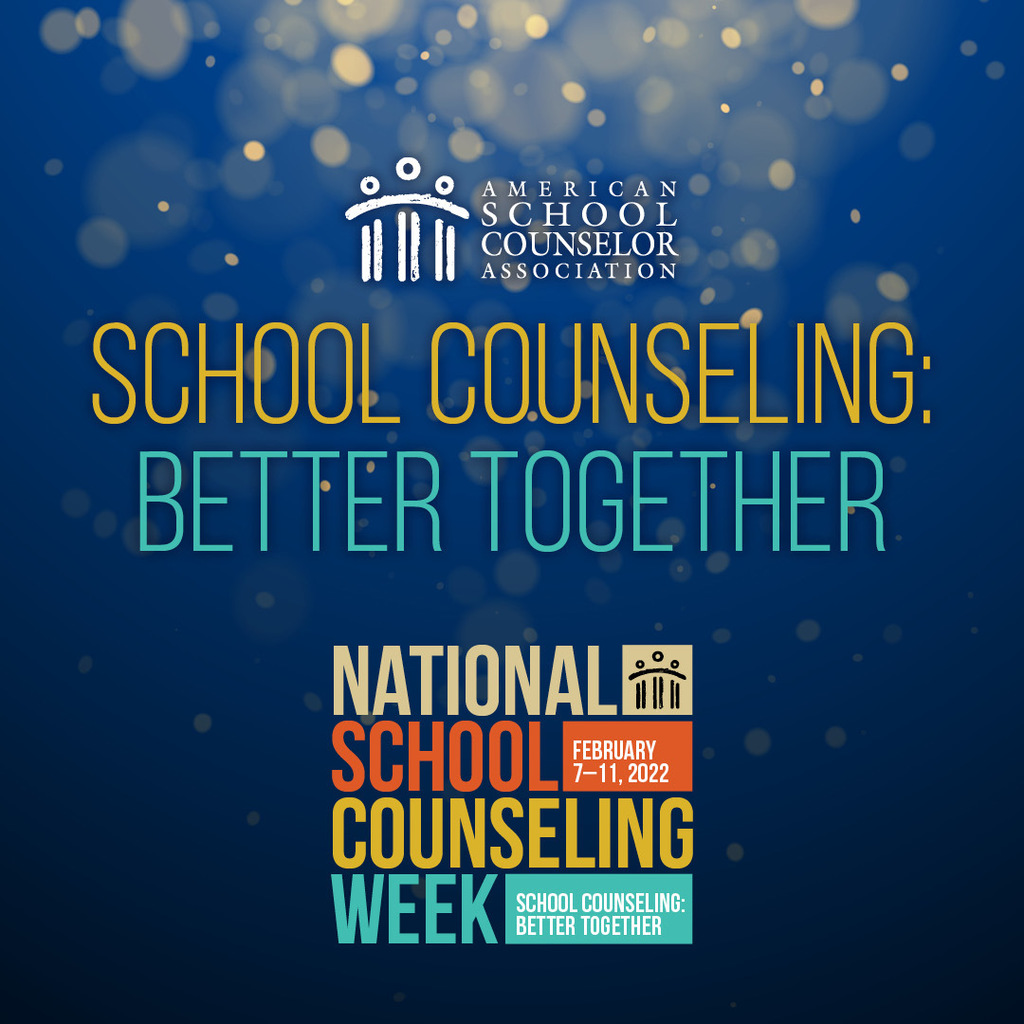 Stuco Candy Grams are on sale until February 11th! Flyers will be sent home this week. They will be delivered on February 14th.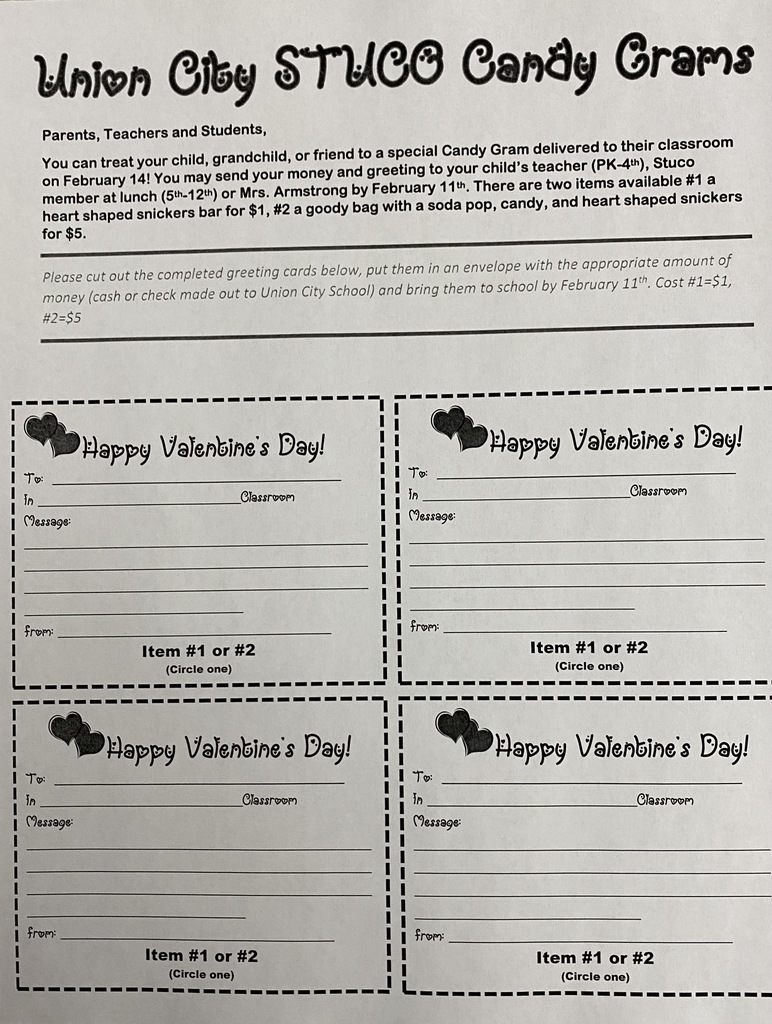 Save The Date for CV Tech Interviews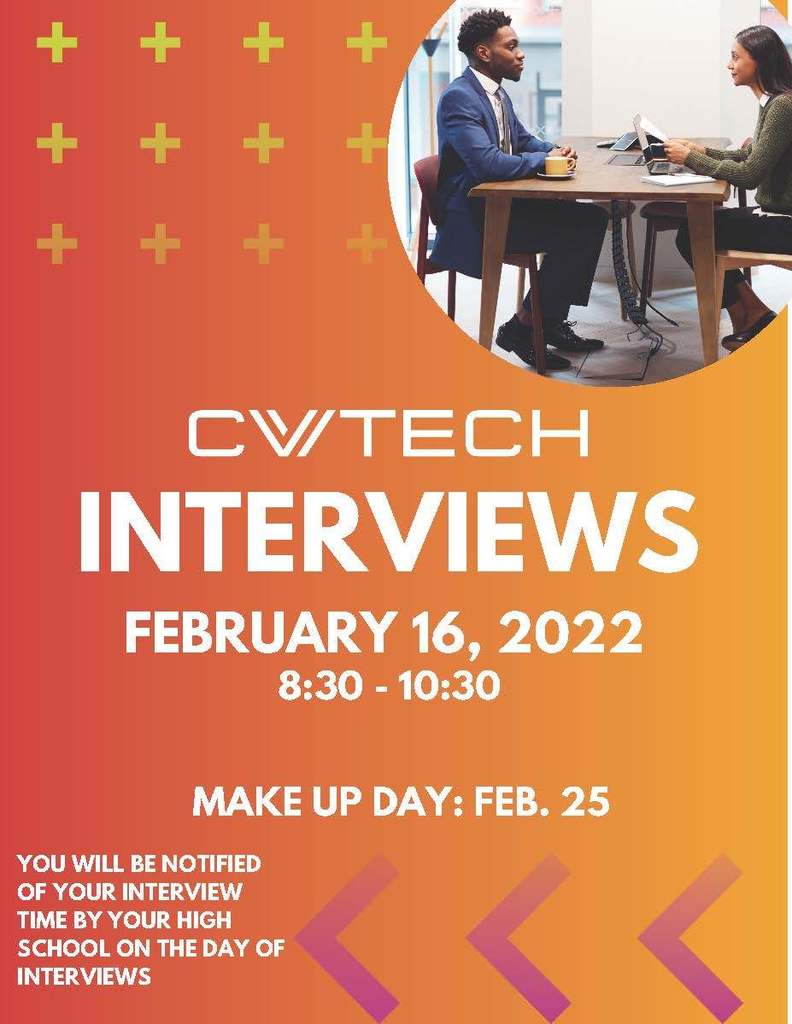 BASKETBALL TICKETS Basketball tickets at all levels for the basketball playoff series will be sold online. The schedule for tickets to go on sale is outlined below. Tickets can be purchased on the OSSAA.com homepage. CLASS A AND B DISTRICT TOURNAMENTS—TICKET SALES OPEN AT NOON FEBRUARY 7 CLASS A AND B REGIONAL TOURNAMENTS—FEBRUARY 13 AT NOON CLASS A AND B AREA TOURNAMENTS—FEBRUARY 20 AT NOON CLASS A AND B STATE TOURNAMENTS—FEBRUARY 27 AT NOON Cash ticket prices are $10 for all District, Regional and Area tournaments. Cash ticket prices are $13 for all State Tournaments.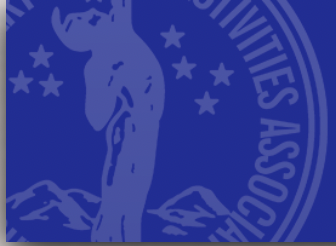 Tomorrow is the Union City Blood Drive!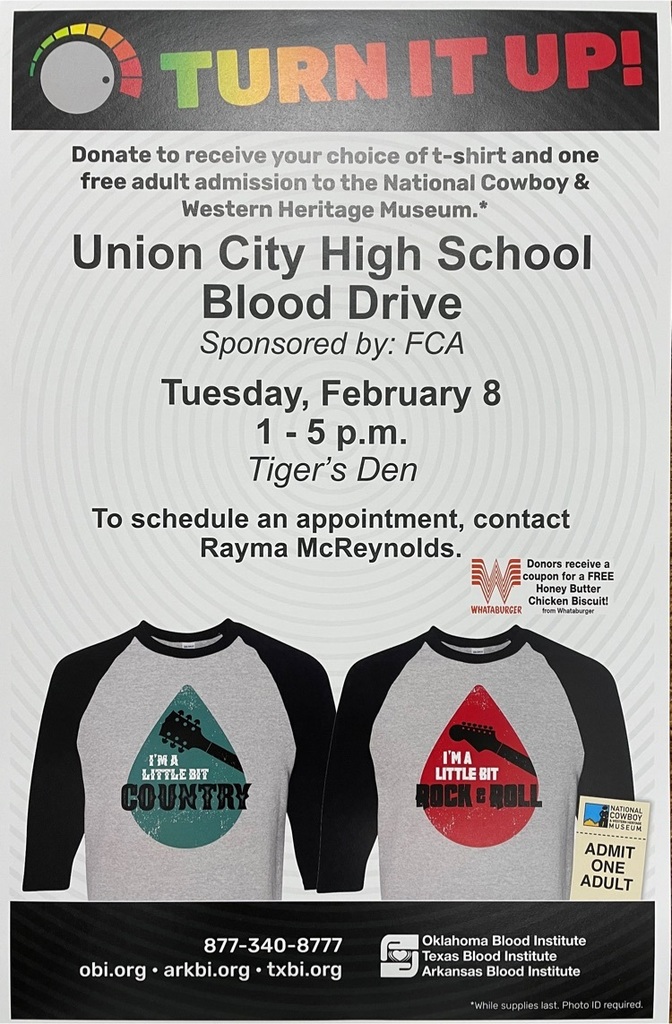 Our precious community has endured a great deal of loss and heartache in the last few days. Please join us in solidarity and support for all involved. Hosted by UC Methodist Church Monday Evening from 5:30-7:30 (come and go)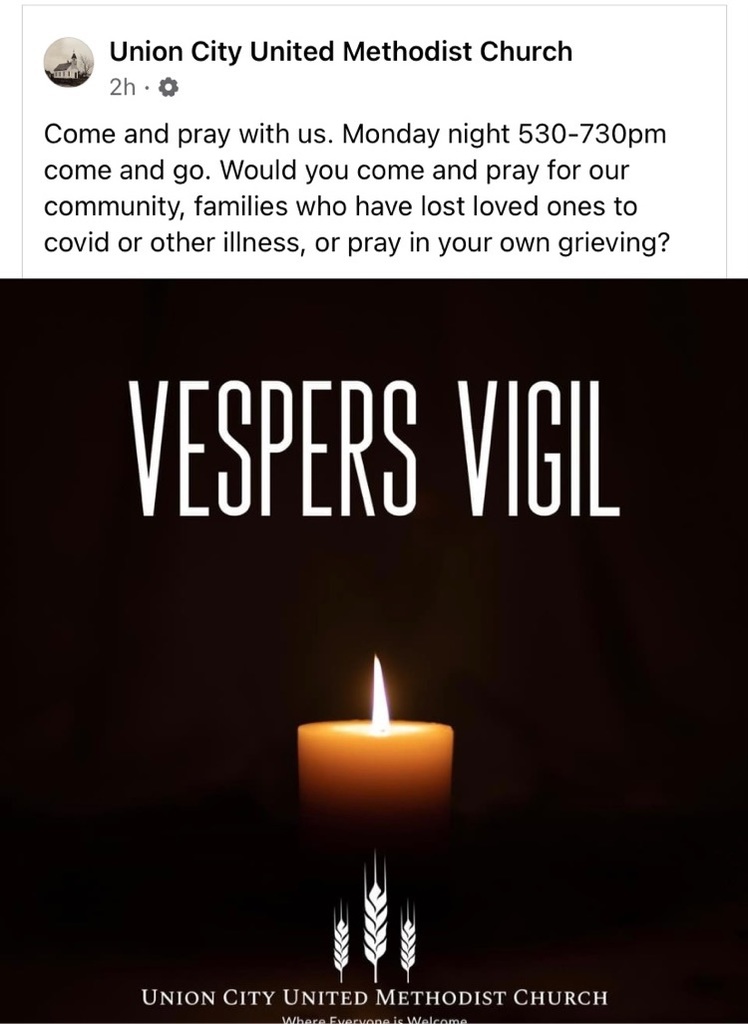 Good afternoon, Due to continued weather and road conditions, there will be no school on Friday, February 4th. Please stay safe and continue to check the updates from our first responders. Dr. Slothower

Enjoy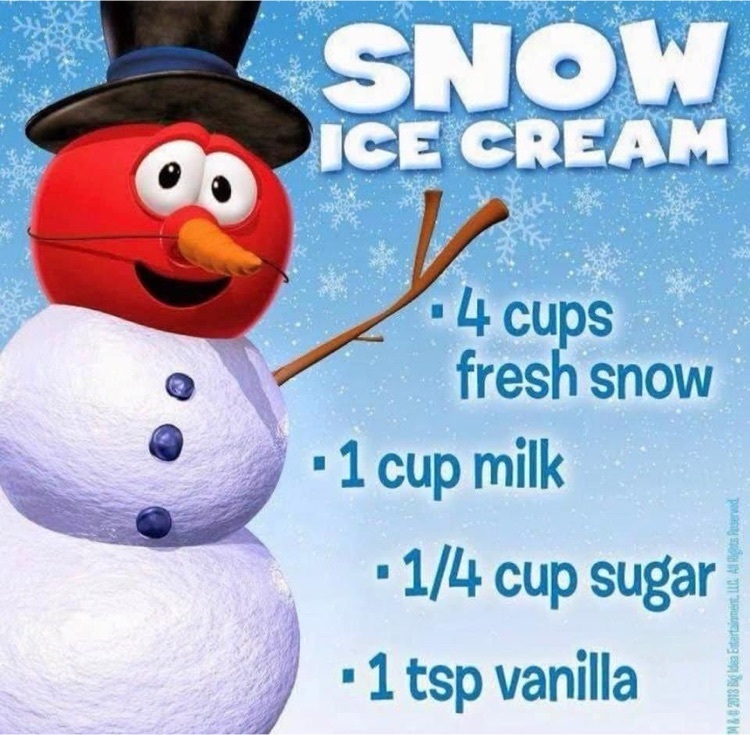 I promised all my kids this recipe if we got enough snow! I think we have made it! Stay safe and warm and let me know how the Snow Cream escapades go! KGriggs