The Lady Tigers HS team will be at home for a 3-way beginning at 4:00. UC vs Waukomis Ft.Cobb vs Waukomis UC vs Ft. Cobb Baseball is at Riverside for a high school contest beginning at 4:30 and JV to follow.

Good morning, What a day full of community support and collaboration as we are making progress with the playground. We had awesome parents and community members arrive for a LONG day of work. A shout out to the Smith's and Dairy Mart for feeding the hungry crew yesterday. Here are a few pictures highlighting the labor of love for our students. Today, the work will resume at 10:00 am if anyone has time to come by and share muscle power. Thank you, thank you to all! We can only post 4 at a time on this feed, but will be sharing more throughout the day. Dr. S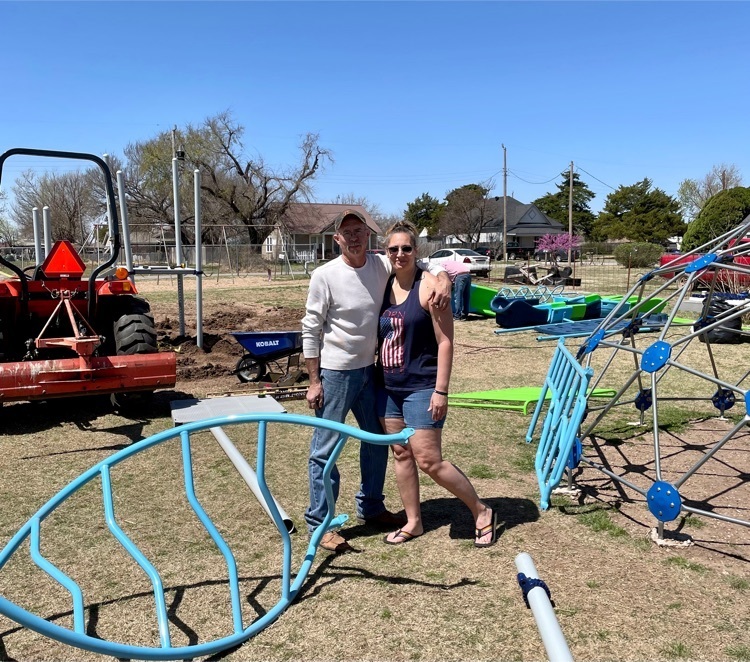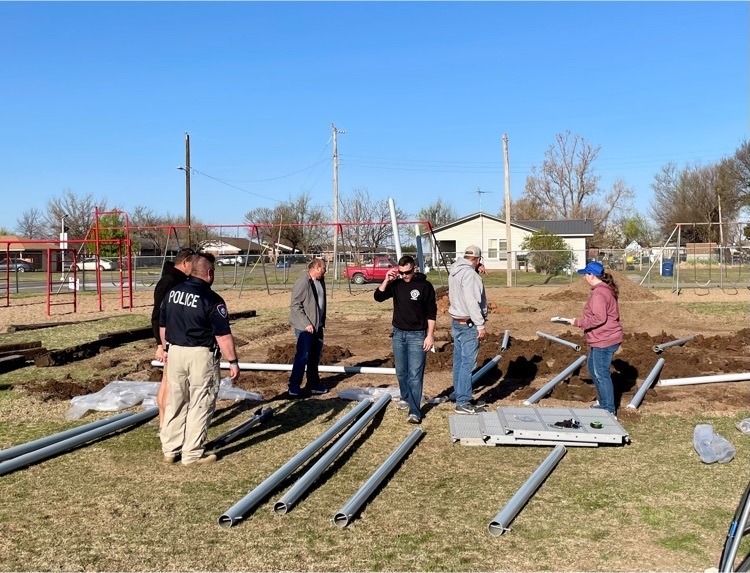 UC Friends - Any extra muscle available to help set poles in concrete for the new playground equipment today would be greatly appreciated. Just send me a message and I will give you the details. Ages 6th grade and above only please for safety purposes Girl power is good too ❤️Xoxo Making progress but it's slow going without the extra muscle. ❤️ (Please share) -Kerri Griggs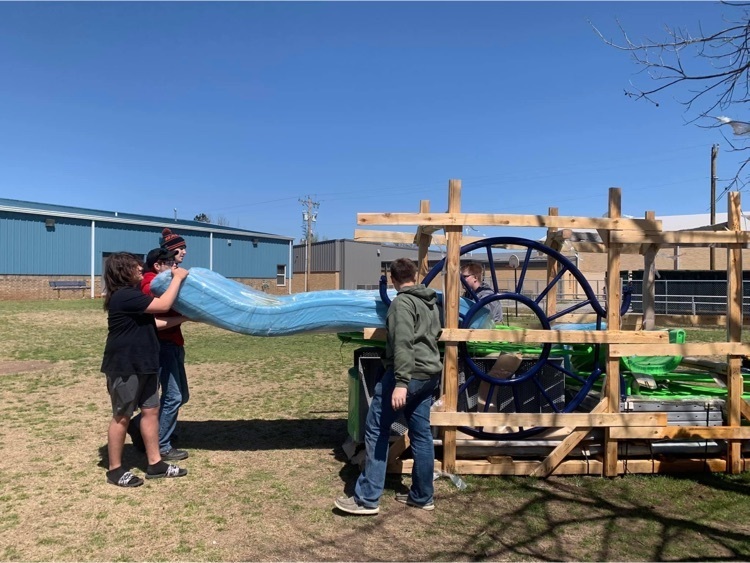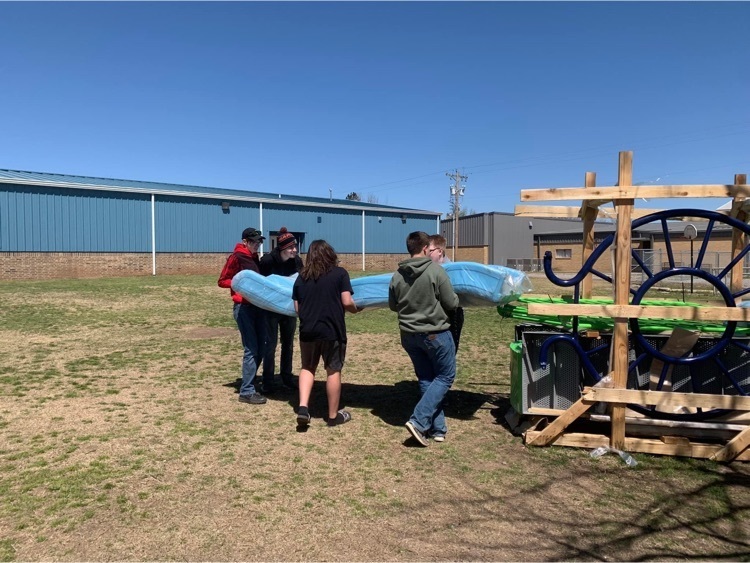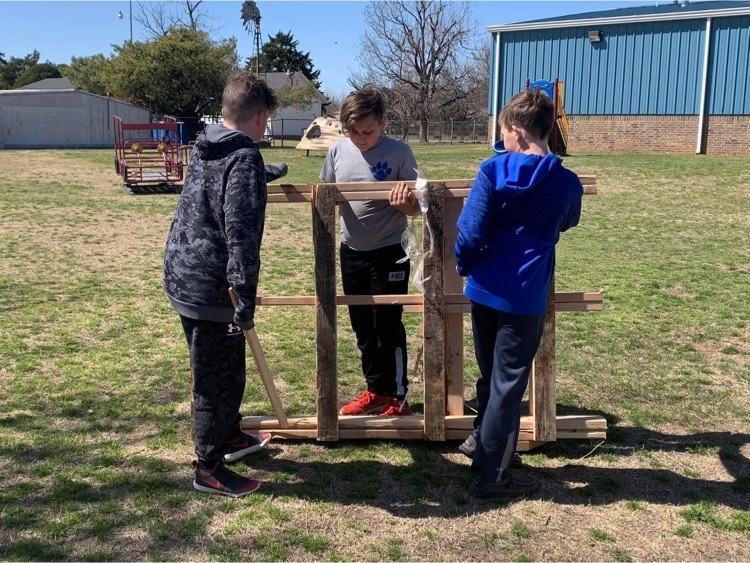 The Tigers and Lady Tigers are back in action. The Lady Tigers high school squad will travel to Hinton to take on the #20 Lady Comets at 4:30. The High School Baseball team is traveling to Moss for the second day of that tournament as they will take on Buffalo Valley at 4:00.
The Anatomy Class had some fun today. They did a sheep heart dissection lab!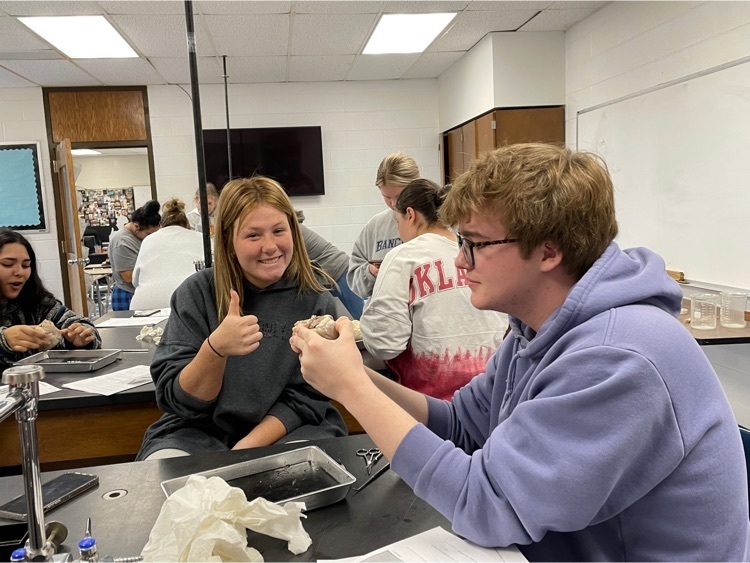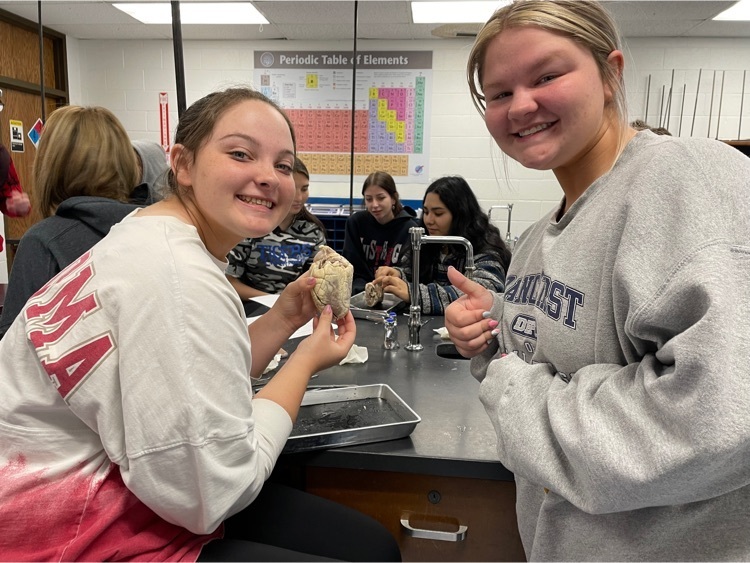 The Lady Tigers are in action today. The JH will travel to Okarche for a single game beginning at 4:30! The HS team will be at home with the following schedule. 4:30 Union City vs cement 5:30 crooked oak vs cement 6:30 Union City vs crooked oak Go Lady Tigers!
The Tigers are on the road for the Moss Invitational Tournament. They will take on Mason at 2:00! Good Luck To Coach Griggs and his squad!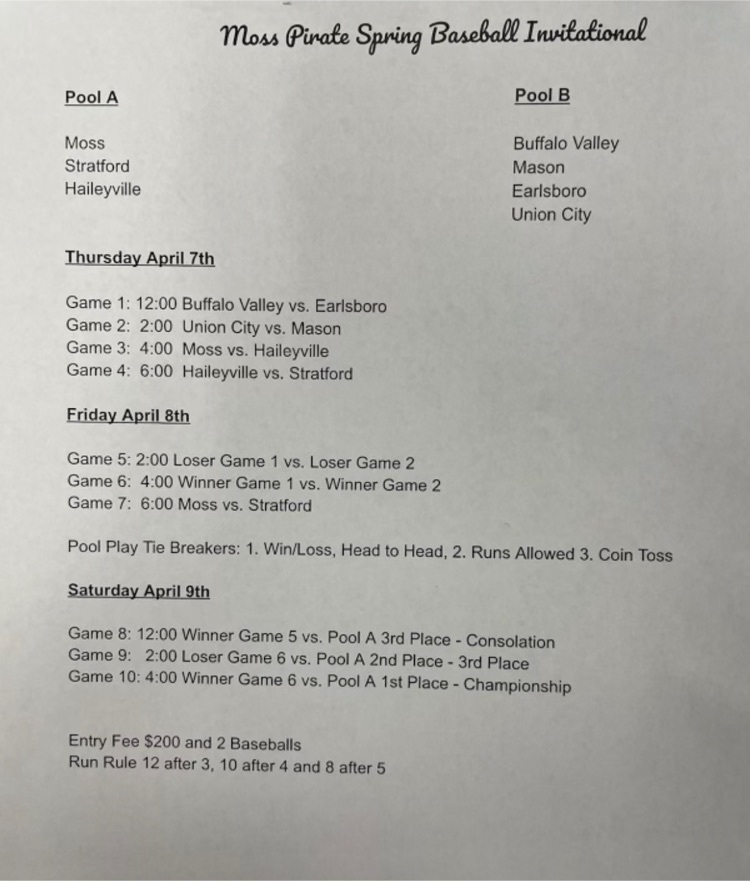 Good morning school community, As we shared last week, the new playground equipment has arrived and we have a list of tools/machinery needed for our workday beginning at 8:00 am Saturday morning (4/9). If you would be able to share items on the list below for Saturday, please contact Rick Brothers at 405-274-3944. Two of our awesome community members, Ryan Dawson and Bryson Bollinger donated their labor and equipment to remove and dismantle the older play set that needed to be removed. A HUGE THANK YOU to both as the removal has saved time for our setup crew. WE appreciate you both! Dr. Slothower 1 Transit 2 String lines and wooden stakes 2 100' tape measure 6 Post hole diggers 6 Flat blade shovels 4 Torpedo levels 2 2', 3', or 4' levels 9/16 sockets and open-end wrenches 4 Ratcheting tie dows or come alongs Utility Knife 4 Plastic/Hard rubber hammers 4 Clamps that can be used to squeeze Standard Allen Wrench set 2 Large Channel vice Grip or Lock Pliers Impact Drills, preferably battery-powered - bring but need to label before use 3 6' and 8' ladders 6 Metal Garden rakes 3/8" tap WD 40 3/8" drive sockets that can hold 5/16" hex bits 10 Tape Measures 1 Cement mixer (cement can be mixed in wheelbarrows) 4 Heavy Duty Wheel Barrows (for cement and EWF) 2 Garden Hose 2 Heavy digging bars
https://www.signupgenius.com/go/5080F45ACAD29A31-playground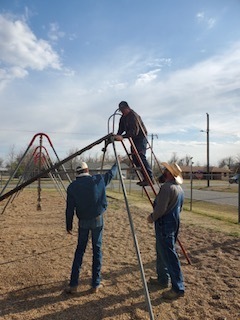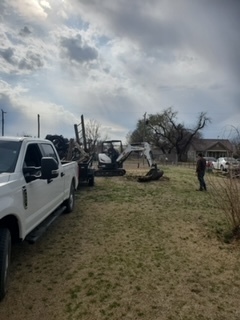 Union City Schools Pre-Enrollment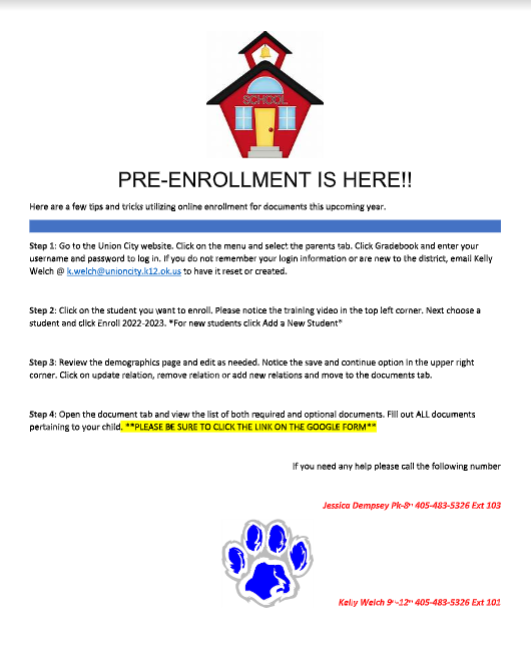 The Union City Lady Tigers game got canceled today so they decided to grab some sno cones after practice!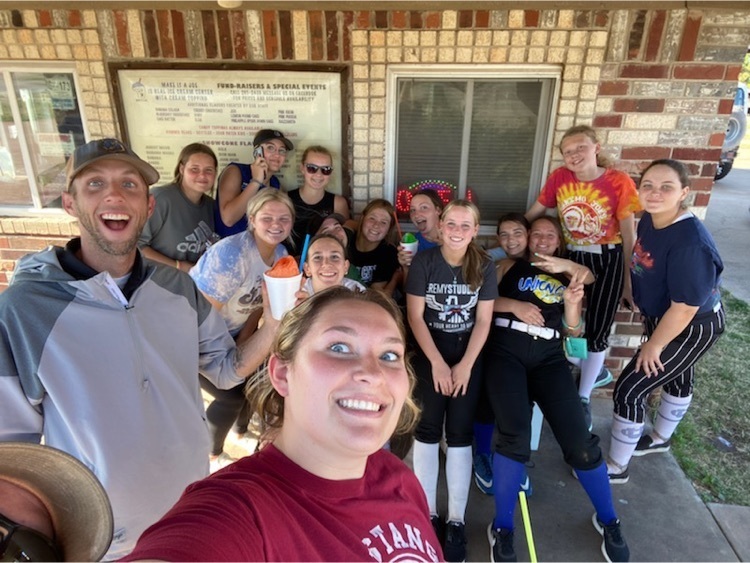 El Reno Career Fair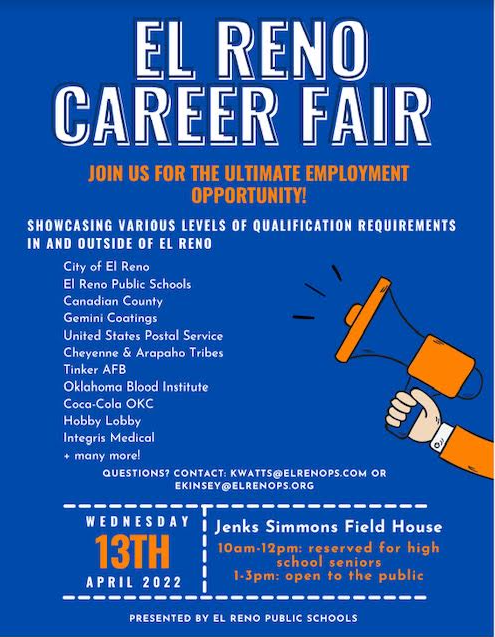 Baseball and Softball games today have been rained out!
Congratulations to our Union City Lady Tigers JH softball team! They finished third in the Hinton tournament. These girls played 6 games today and 5 in a row! Great job!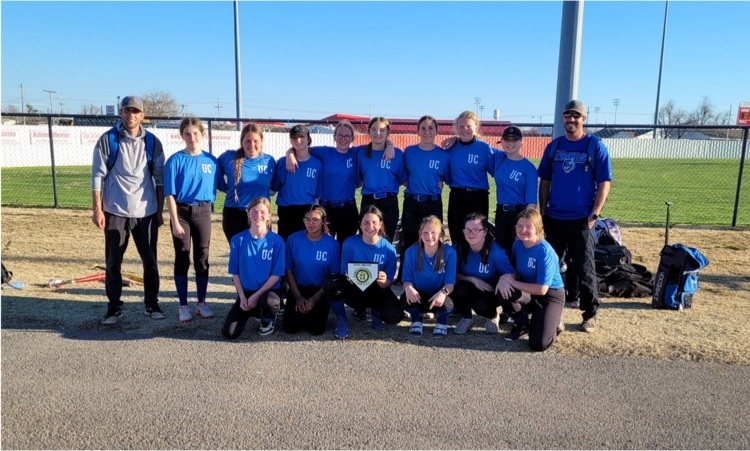 The Lady Tigers JH softball team has already been on the field this morning. They defeated Geary to move into the winners bracket of the Hinton Tournament!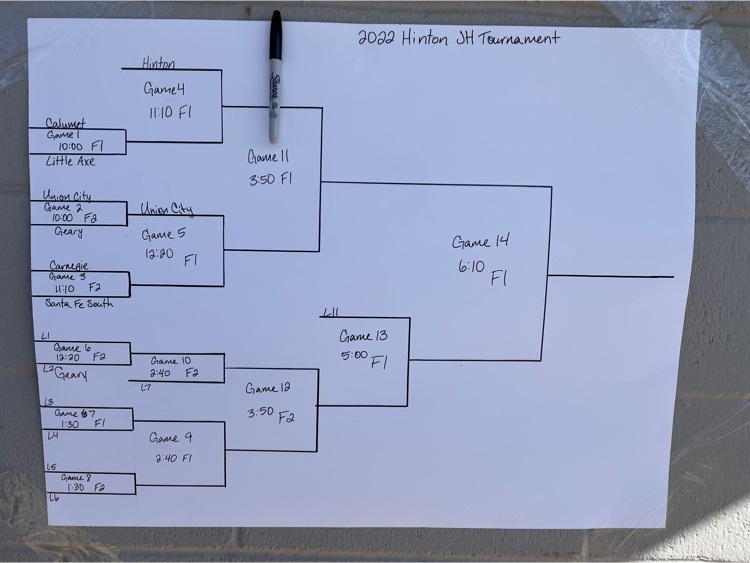 The Baseball and Softball teams are in action again today. The Lady Tigers will take on Okarche at home beginning at 4:30. Varsity, JV,JH in that order. The High School will travel to Lomega for a 4:30 start. Good luck Tigers and Lady Tigers!
Congratulations to our Lions Club Students of the Month!!!! 2nd grader-Lexi Reed 6th grader-Bryce Ramos Junior-Tyler Norton Junior-Kedron Williams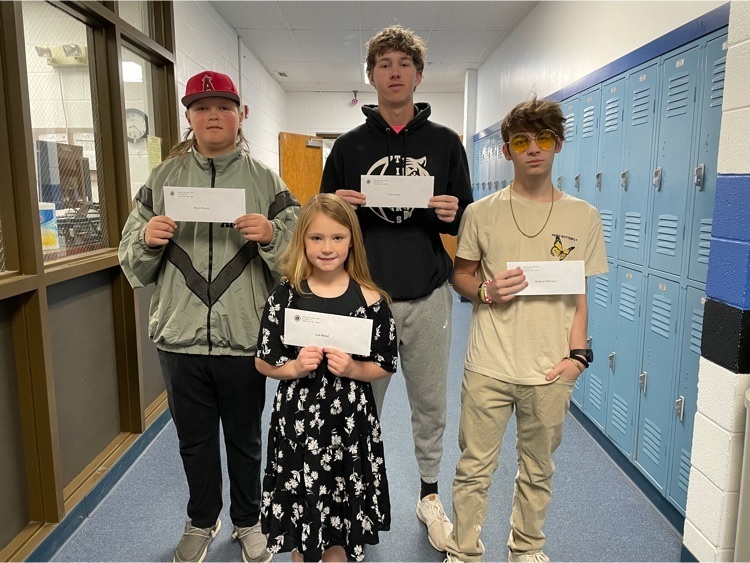 Last Chance Senior Parents!!!!! Only 1 day left to order your senior's recognition ad due 4/1/22!
www.jostens.com
The High School Baseball and Softball teams are back in action today! Baseball will be @ Home for a 3-way with Dibble and Bethany. Softball will be traveling to Elk City for a Varsity and JV game beginning at 4:30.
Good luck to Freshmen, Corbin McKinney, as he travels to Durant Oklahoma to take part in a bull riding competition this weekend.